19th stage of the Giro d'Italia
The start of the 19th stage is in Marano Lagunare. Cyclists will enter Slovenia at the Uccea border crossing, descend to the village of Žaga, and then continue to the villages of Srpenica and Trnovo, all the way down to the town of Kobarid.
Save the date - 27 May 2022. The day the Giro d'Italia arrives in Soča Valley.
In Kobarid, the route will lead them along Gregorčičeva ulica Street, past the cinema on Stresova ulica Street and then to Mučeniška ulica Street, all the way down to the village of Idrsko, where the most interesting part of the Slovenian stage begins as well as one of the most demanding ascents of Giro'd Italia 2022. The cyclists will ascend from Idrsko to the villages of Livek and Livške Ravne and finish the ascent on the ridge of Kolovrat, where they will leave Slovenia and continue the race in Italy until they reach the finish of the stage in Santuario di Castelmonte.
The ascent to Kolovrat is considered to be one of the most difficult trials of this year's Giro d'Italia and will be a special challenge for the cyclists.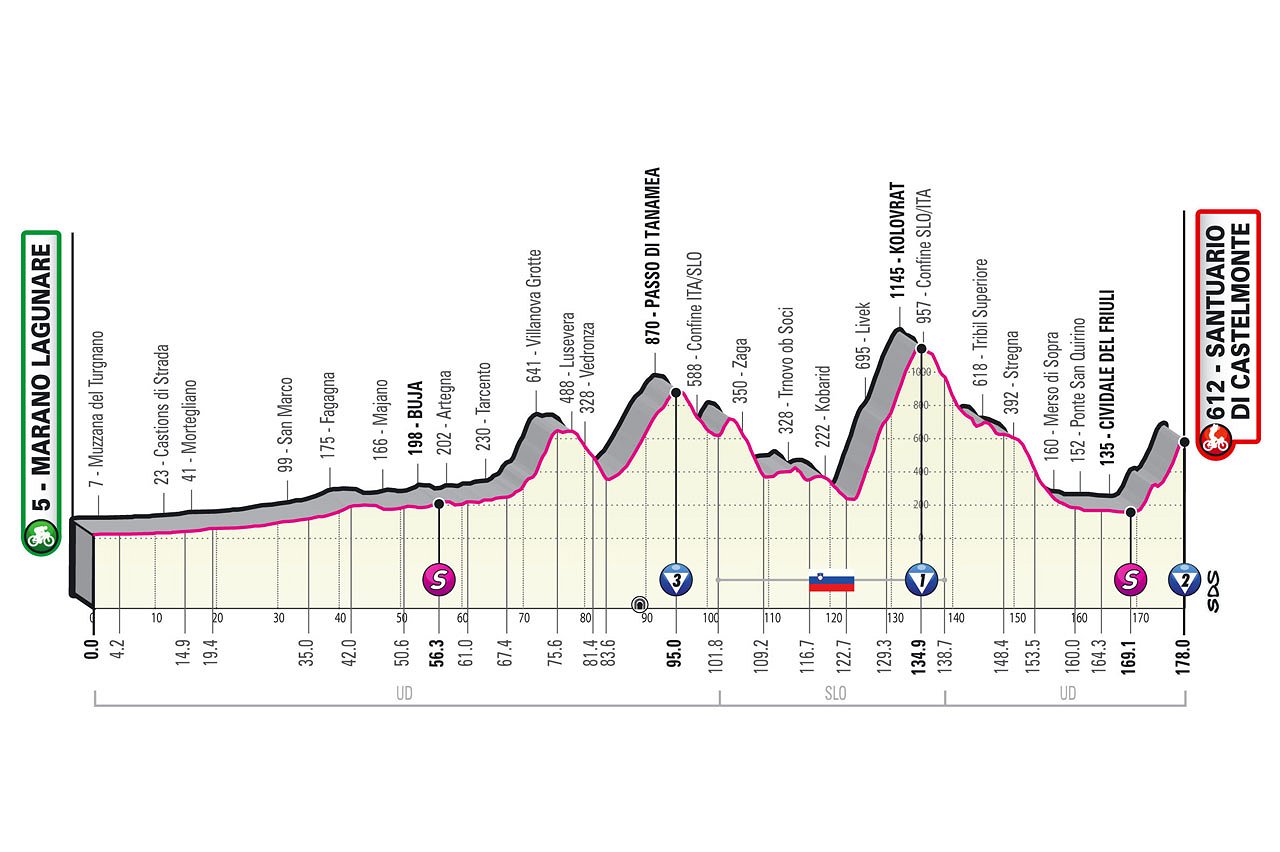 Passaggio di tappa 2022 opis etape
Sights on the way to the 19th stage of the Giro d'Italia