SLOVENIA: A natural playground for amazing active outdoor adventures
Slovenia is the only country in Europe where 4 geographical worlds meet, which reflects in stunning natural beauties: we have the mountains, the rolling hills, the coastline, the lakes and even caves. This astonishing diversity of terrains makes Slovenia a perfect natural playground for active holidays and experiences, 365 days a year. What is more, great outdoors is also the reason why this central European country is the homeland of so many world-renowned athletes, who amaze with their achievements on a global level. Did you know that Slovenia was among the top countries according to the number of the medals won per capita at the Games in Beijing? Or that world's best cyclists call it home?
Active holidays in the embrace of nature at www.slovenia.info >>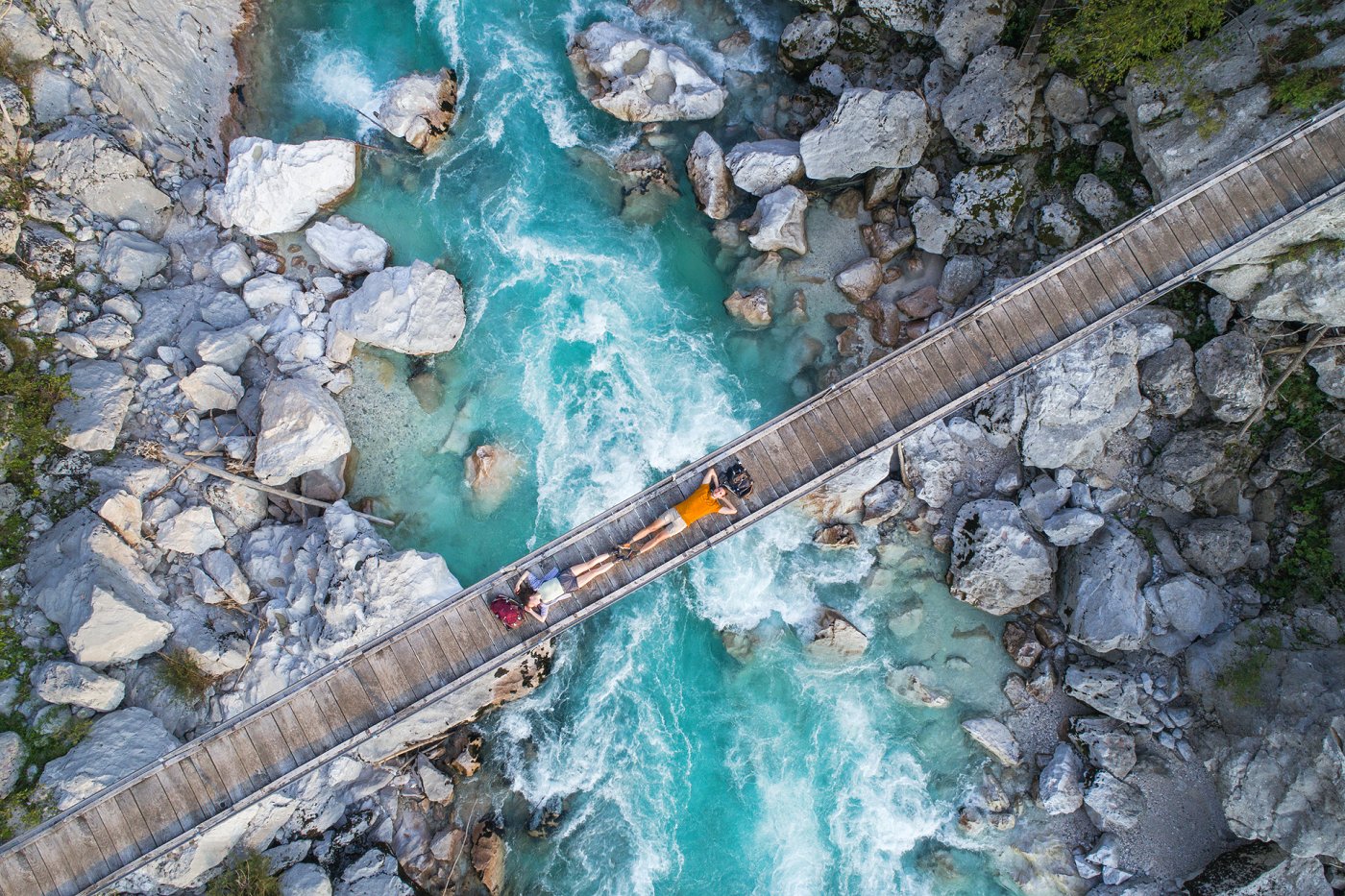 Soča River, Soča Valley, &copyJošt Gantar
Ten reasons for a cycling adventure in Slovenia
No matter what kind of bike you prefer, how much stamina you have and what routes pique your interest, you will definitely be able to find a cycling adventure to your liking in Slovenia.
Slovenia - a destination fit for cyclists >>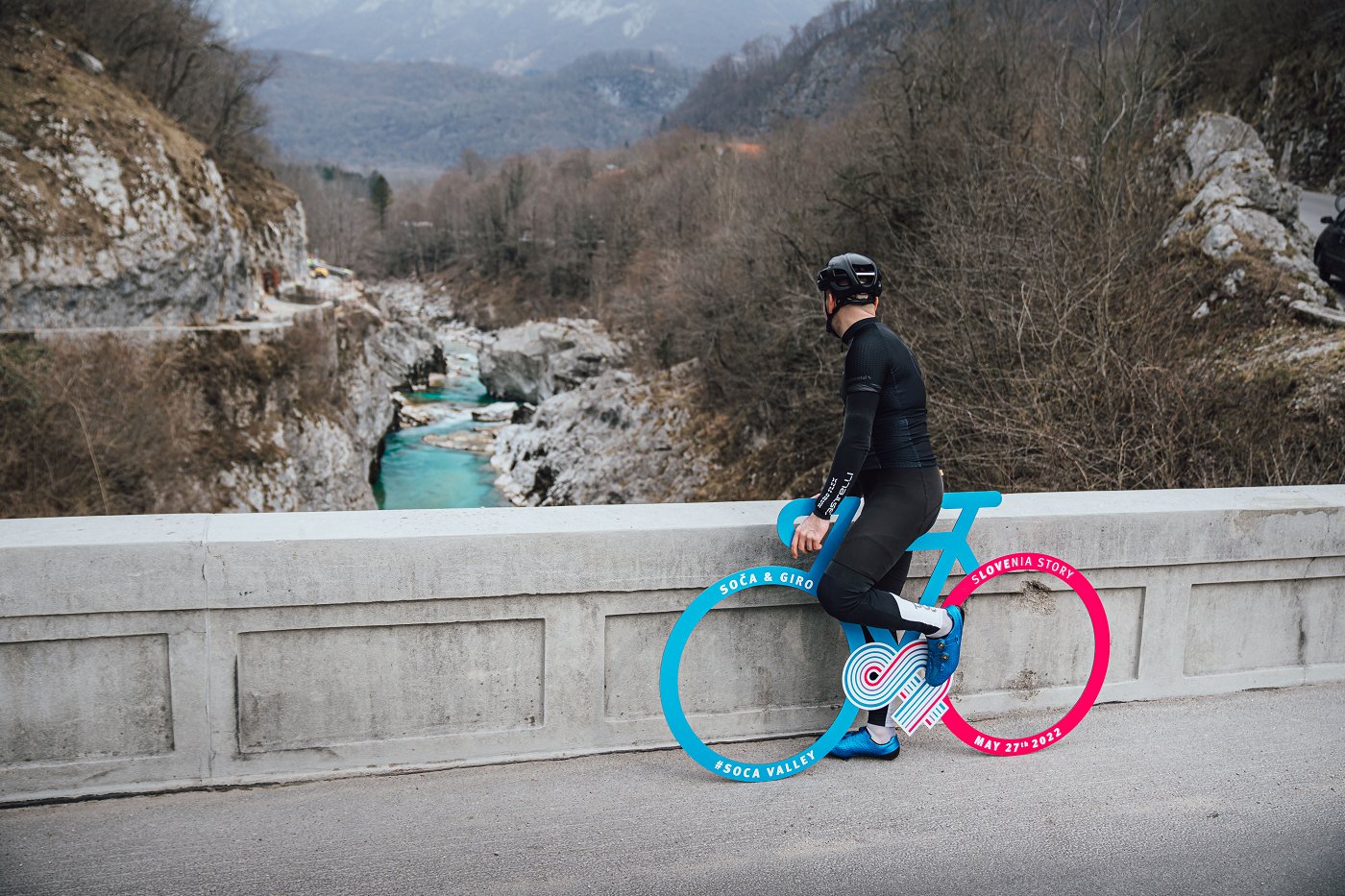 Soča & Giro, Slovenia story, &copyŽiga Koren
The most beautiful corners of the Julian Alps
Cycling routes of varying levels of difficulty lead through the most beautiful corners in the Julian Alps. Road cycling, mountain biking and cycling routes for families attract countless cyclists to the Soča valley every year.
Cycling is most certainly one of the most appropriate but also one of the most interesting ways to explore the Soča Valley and its mountain background.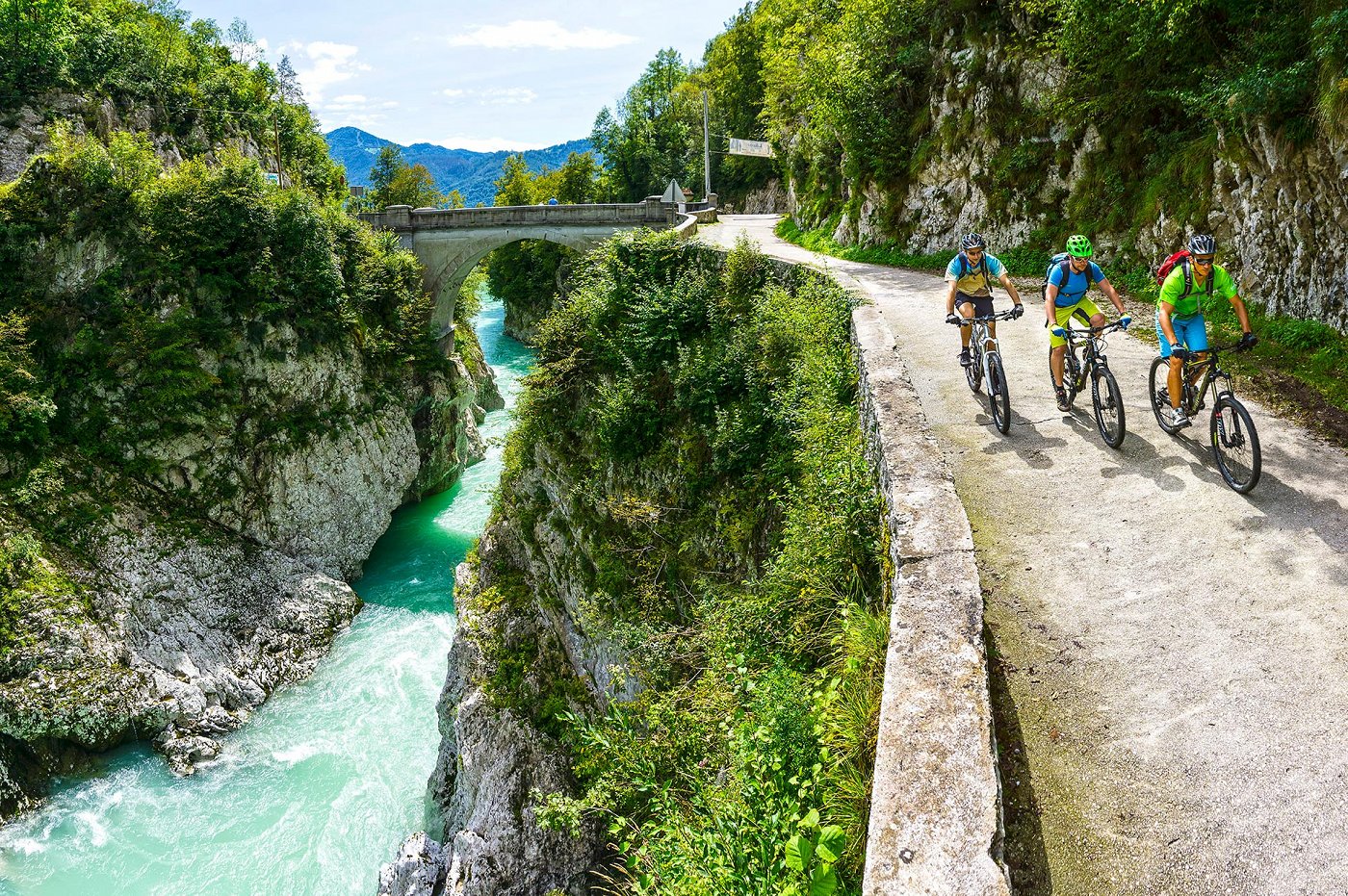 Cycling near Kobarid, &copyUroš Švigelj
Numerous forest trails, roads and cart tracks offer mountain bikers unlimited possibilities, whilst less demanding cyclists can take a ride on gentler valley roads and roads across certain plateaus. Due to the extreme diversity of the terrain, one can choose between easier, family appropriate trips, and more demanding mountain ascents.