The Soča Valley – Bovec, Kobarid, Tolmin, and Kanal
Feel the holiday bustle of the small alpine town Bovec, taste the reason for Kobarid to be among the highest ranked places on the culinary map of the world, and do not miss out on the festival events that make Tolmin more interesting each and every year. The Soča Valley will thrill you with various possibilities of an active holiday in nature in a relatively small area.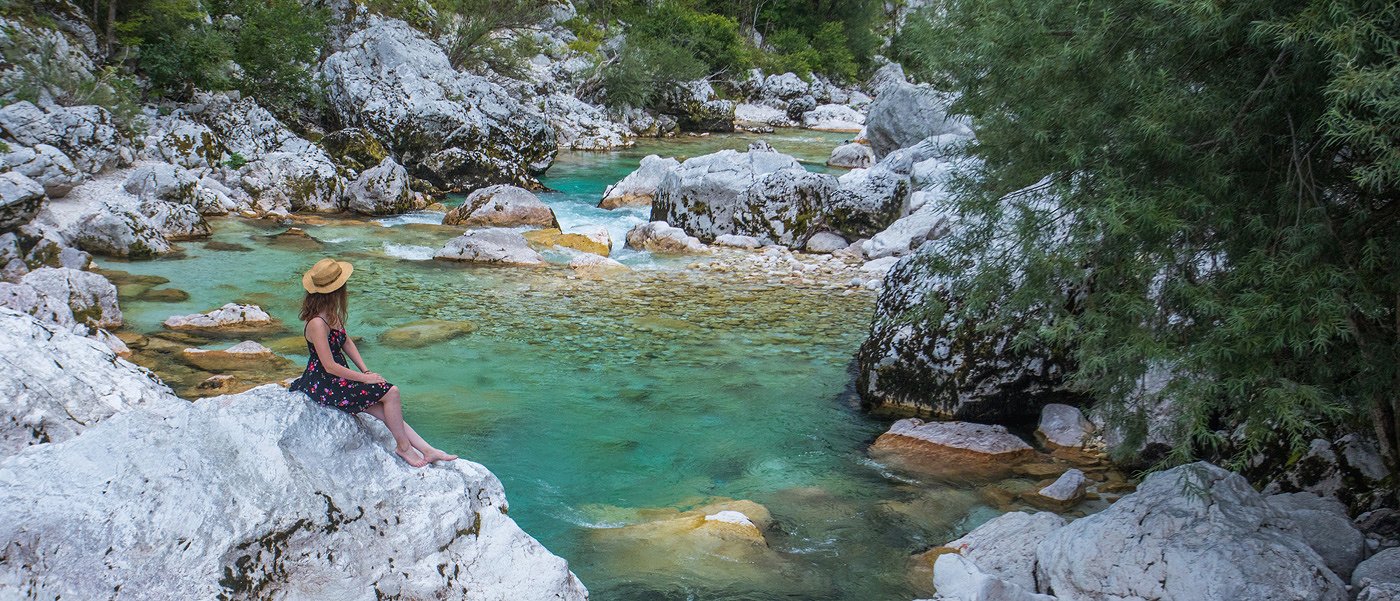 The Soča River, Soča Valley, &copyJošt Gantar
The Soča Valley, the Julian Alps, Triglav National Park, and UNESCO
UNESCO declared the Julian Alps as the first biosphere reserve of international importance in Slovenia. Locals use innovative approaches to connect people with nature and thus preserve natural heritage, the biotic diversity, as well as take care of the continual development. The unique beauty of nature was also recognised by the filmmakers of The Chronicles of Narnia, who filmed some of the most exciting scenes of that famous movie by the River Soča.