JULIANA TRAIL is 270 km long trail around the Julian Alps. The trail leads through the valleys, passes forests, through urban areas and through wilder areas, along rivers Soča and Sava. Additional 4 stages leads to Brda reagon.
The Juliana Trail seeks different heroes – those that aspire advancement in their spirit as well as altitude.
A trail that does not conquer mountain tops but leads you in a respectful distance of the peaks along the edge of the Julian Alps and Triglav National Park. It takes you where you will feel the true pulse of life in the Julian Alps and learn about the rich natural and cultural heritage of this magnificent and astonishing alpine world that abounds in biodiversity.
Technical information:
Total length: 270 + 60 km
The total difference in altitude: 10,000 m ascent and 10,000 m descent
Total number of stages: 16 + 4
Average stage length: 17.5 km (4–5 hrs)

All the colours of the Julian Alps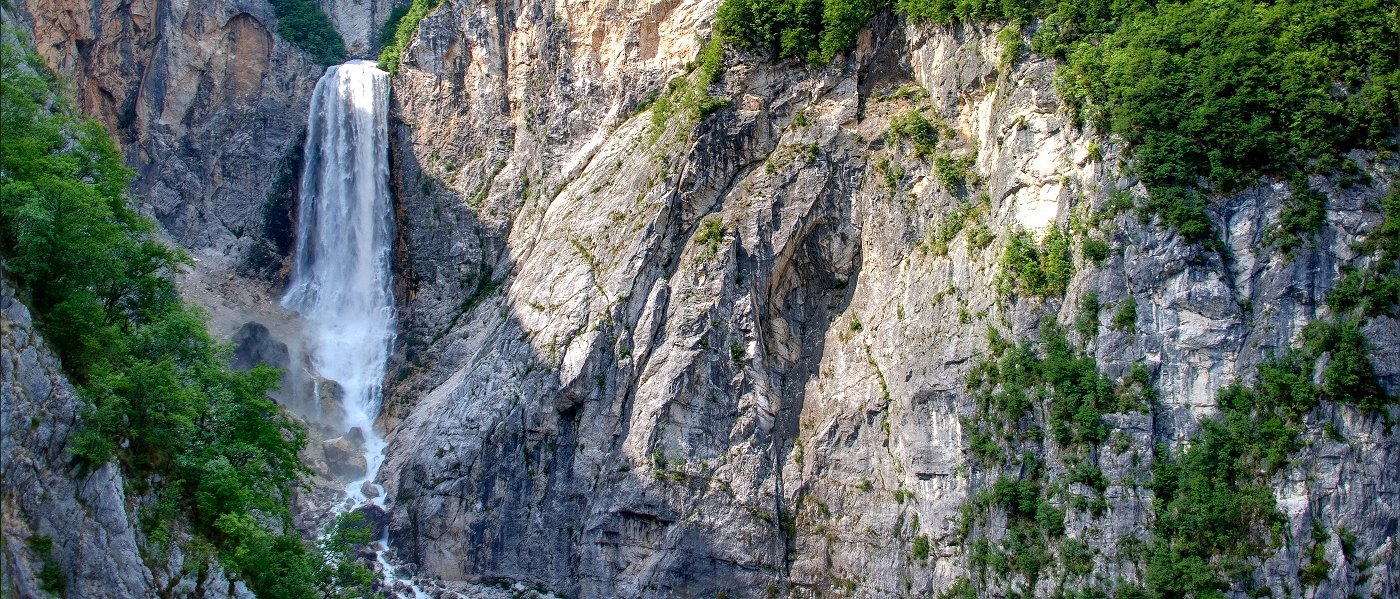 Waterfall Boka, Bovec, &copyJure Batagelj
Top attractions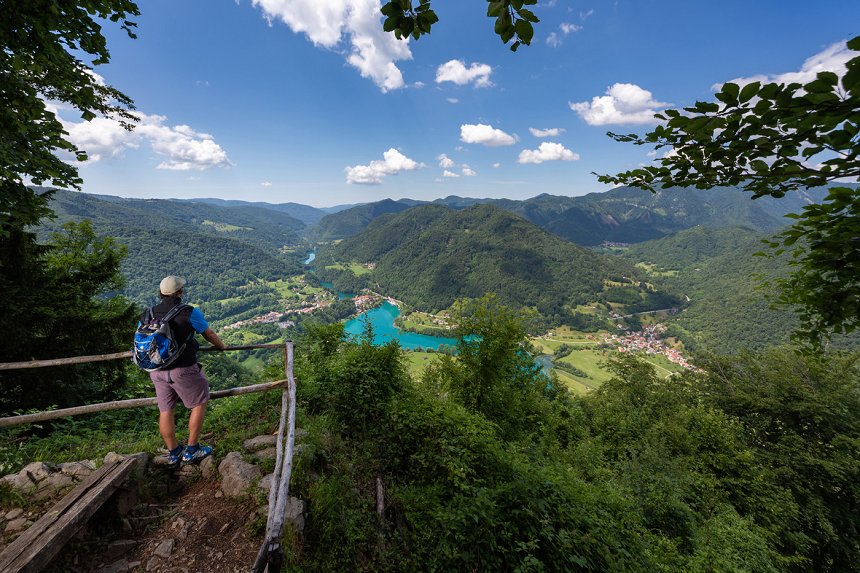 Senica Viewpoint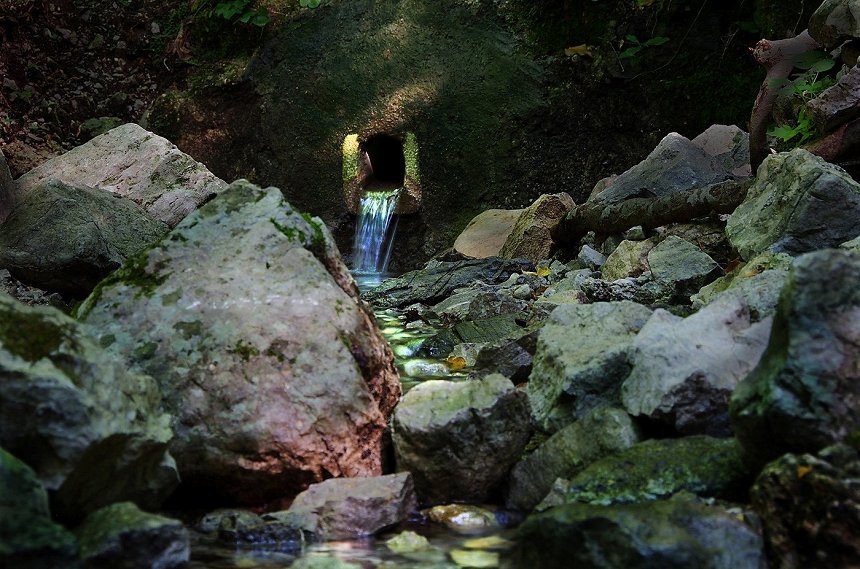 The Count's water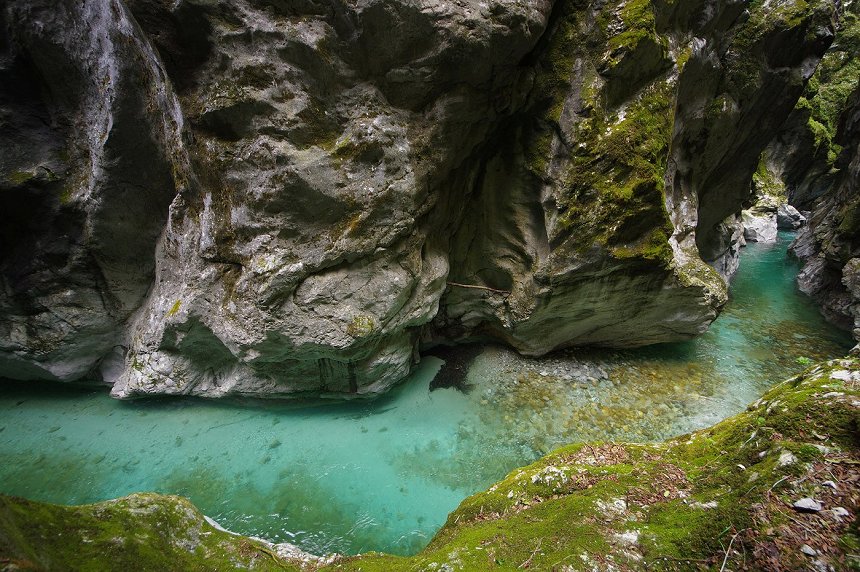 Tolmin Gorges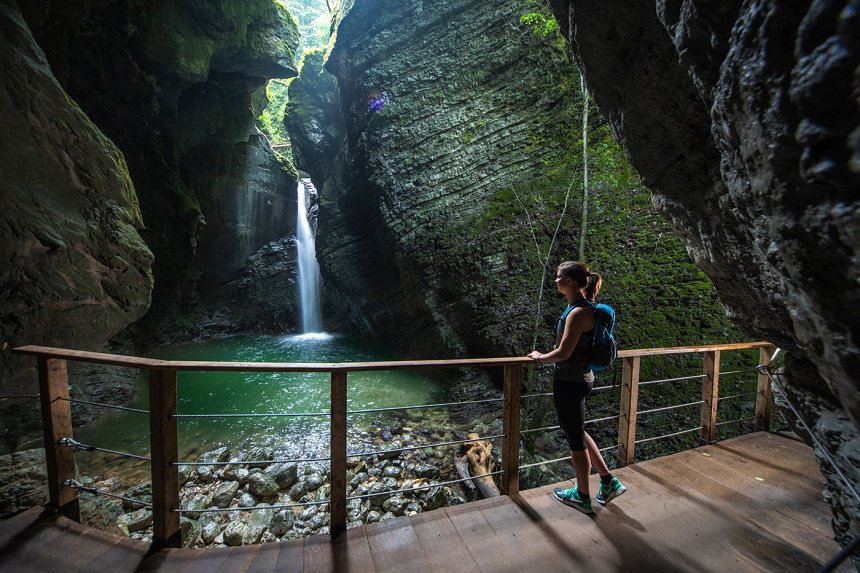 Kozjak Waterfalls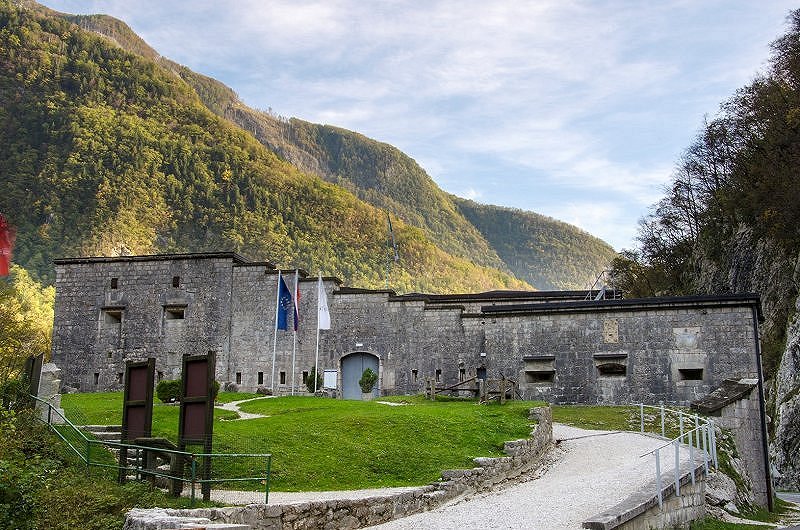 The Kluže Fort
To find, walk, learn and explore the unknown diversity, to offer and use what is unknown to others; this is a trail to which you are invited and which can draw your attention back to the originality and simplicity of life. This is a trail of personal pilgrimage to oneself, to pristine nature and its magical beauty.
A trail which leads in the diversity of landscape and in biodiversity, in hidden and unknown places for meditation and in places with magical power (rivers, lakes, waterfalls, forests, exceptional trees, colourful flowers, rocks of unusual shapes), and in culinary, cultural, settlement and historical peculiarities.
The Juliana Trail - new long-distance hiking trail
In this sense, the Julian Alps provide a rich cache of unexploited opportunities. Beauty that takes your breath away. A place where you can enjoy views that are meant just for you! A place where we can prove that we have not forgotten nature and we have preserved it for all of you who decide to get away from the rumble of the tourist alpine trails. This new trail will not challenge your ability to conquer mountain peaks, but it will challenge you to find your role in relation to nature and responsible tourism.
Application download:
Juliana Trail Guidebook

The Tourist Information Centers of Bovec, Kobarid and Tolmin also have a printed guidebook.

Visit us and get your own copy to make it easier to explore the Julian Alps.