2 Days of Pleasure for All Cheese and Frika Enthusiasts in Tolmin.

There will be loads of fun in Tolmin on 6 and 7 October 2023. This weekend marks the symbolic return of shepherds from the high mountain pastures, where they churned milk in small communities on the mountains all summer, while the cattle munched on the best vegetation between the Alps and the Mediterranean. The people of Tolmin combined the traditional Farmer's Festival with the festival of the Soča Valley culinary delicacy "Frika", and created FrikaFest. At the two-day event, you can sample unique cheeses from the Soča Valley, with Tolminc cheese at the forefront, as one of the most recognisable local cheeses. On 7 and 8 October, the central square and streets of Tolmin will smell like the mountain pastures - of cows, cheese and delicacies.
On October 6th and 7th, 2023, the main square and the streets of Tolmin will smell of alpine pastures - of cows, cheese and delicacies.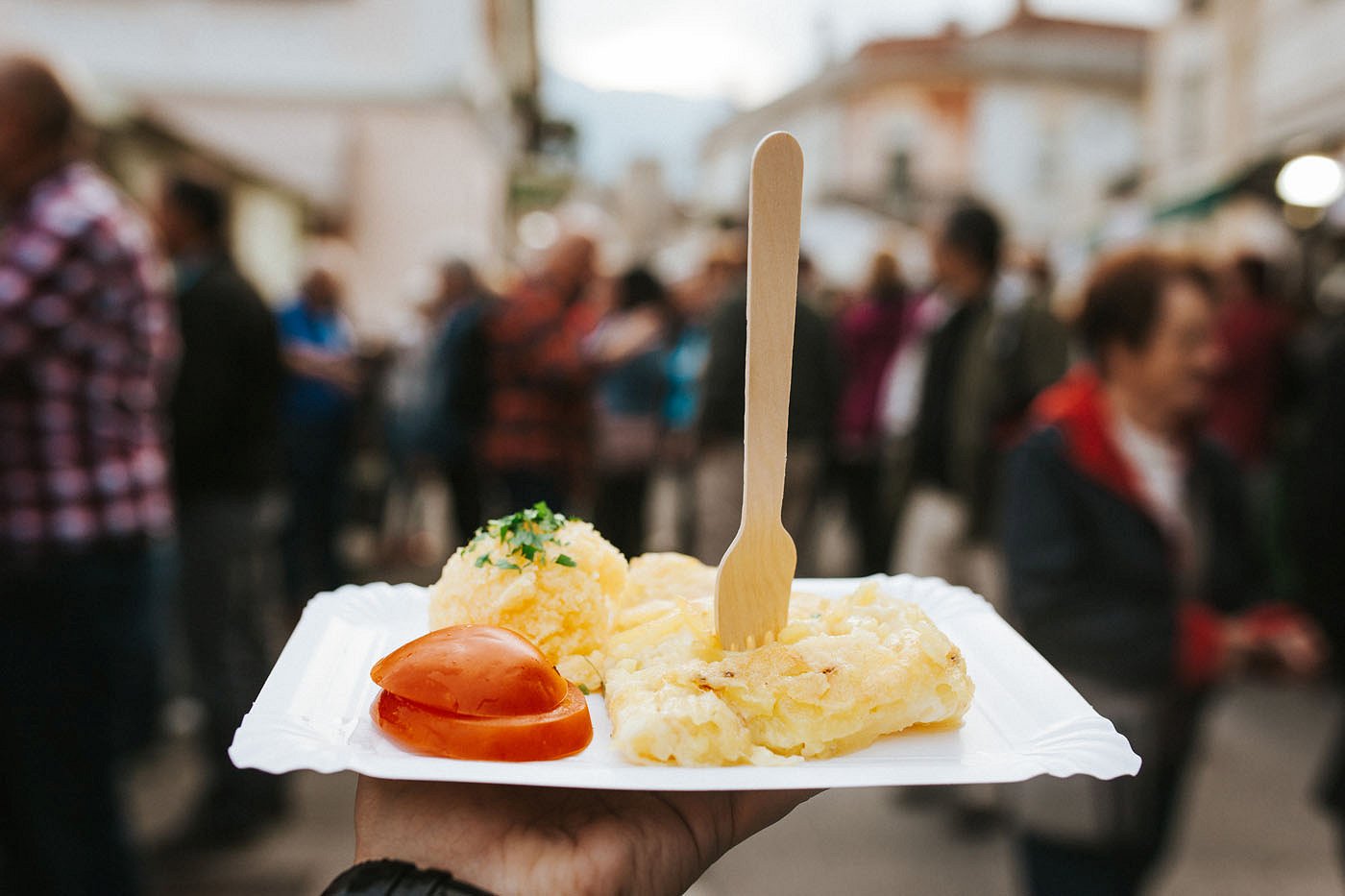 Frikafest & Kmečki praznik 2019, &copy2Lindens Photography
"Wheeeej" Weekend, When the Herds and Shepherds Return to the Valley
Shepherds call out "wheeeej" to the cows in the herds, which they know by their names and characters. The tradition of bringing cattle to the mountain pastures is three thousand years old in Posočje. All this time, shepherds and cheese makers have followed the natural calendar. At the end of June, the cattle are already grazing on the high mountain pastures. Shepherds and dairymen stay there until the start of October, when the cycle ends. The cattle are only moved to the stables after the first snow. Our cheese and cottage cheese are the bee's knees, is often heard in the Soča Valley, where dairy delicacies grace the table every day. Tolmin cow milk cheese (Tolminc), albumin cottage cheese and Bovec sheep milk cheese are the most prominent local products.