From Grossglockner across Slovenia and Italy to the Adriatic Sea
The Alpe-Adria-Trail connects the three regions of Carinthia, Slovenia and Friuli Venezia Giulia in a total of 43 stages. This long distance hiking trail Alpe Adria Trail leads from the foot of the highest mountain in Austria, the Grossglockner, through the most beautiful mountain and lake regions in Carinthia, and, without any major detours, leads close to the point where the three countries of Austria, Italy and Slovenia intersect at the Dreiländereck, and then on through Slovenia in Soča Valley towards Trieste and the Adriatic.
Alpe Adria Trail is 750 km long. Divided is on 43 stages. There are 5 stages of Alpe Adria Trail in Soča Valley.
The Alpe Adria Trail is a project that has received much acclaim, including from the biggest travel magazines such as National Geographic Traveller.
Top attractions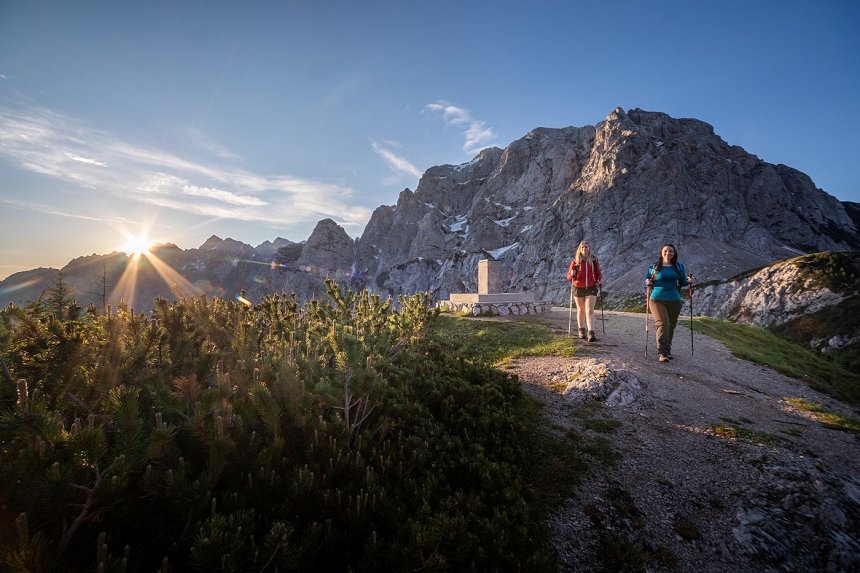 E23 AAT: Kranjska Gora - Trenta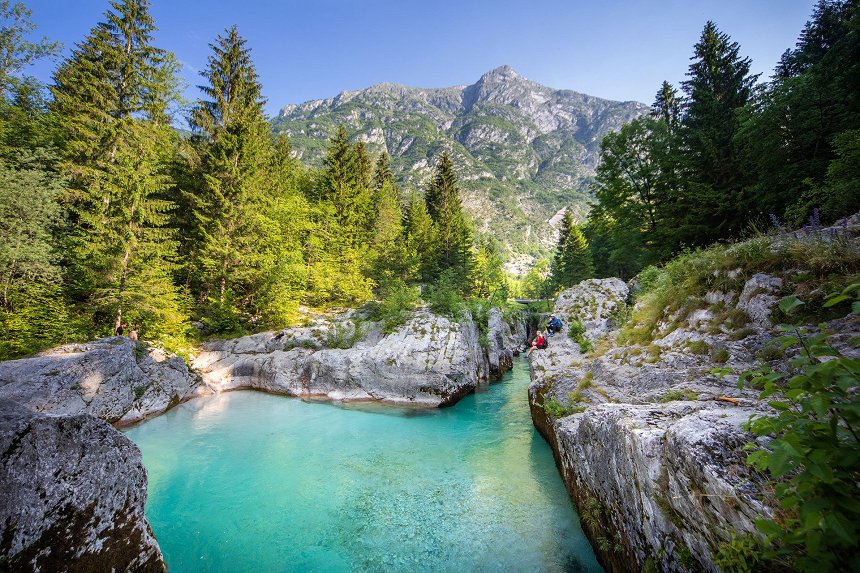 E24 AAT: Trenta - Bovec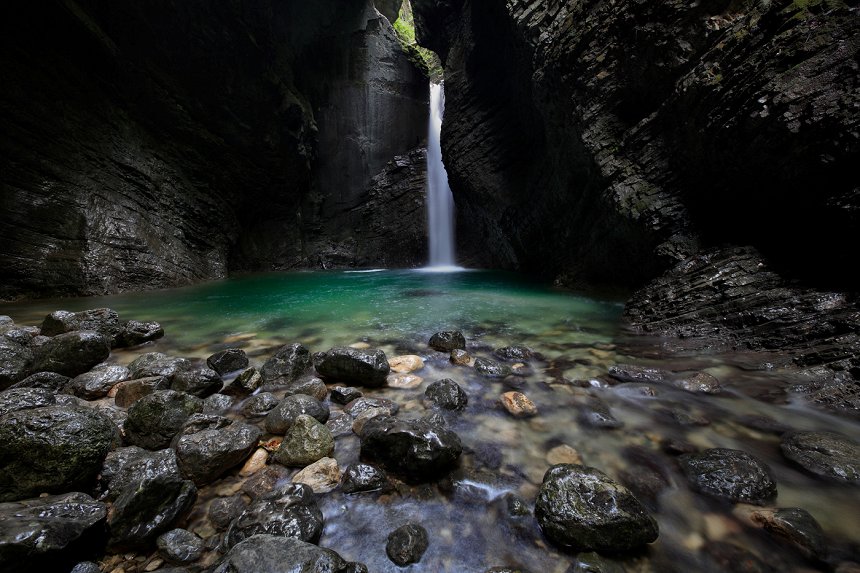 E25 AAT: Bovec - Drežnica (Kobarid)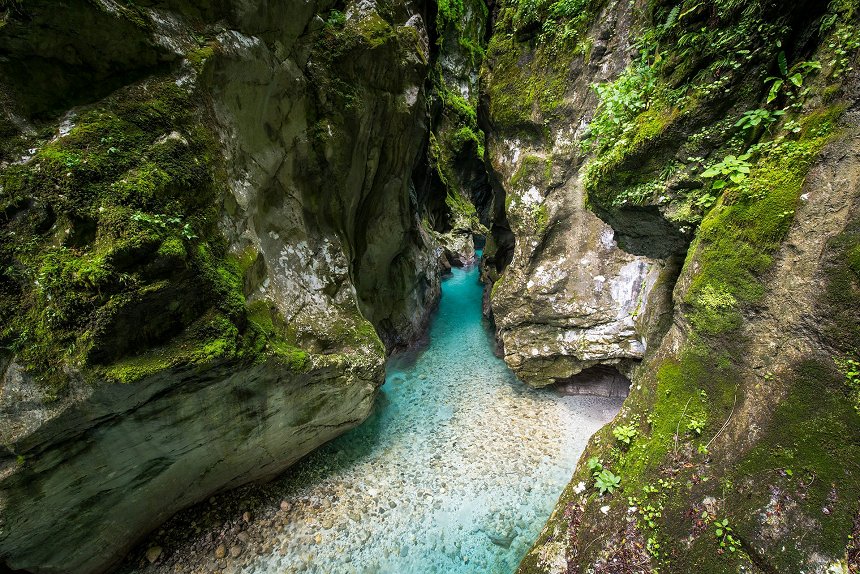 Tolmin Gorges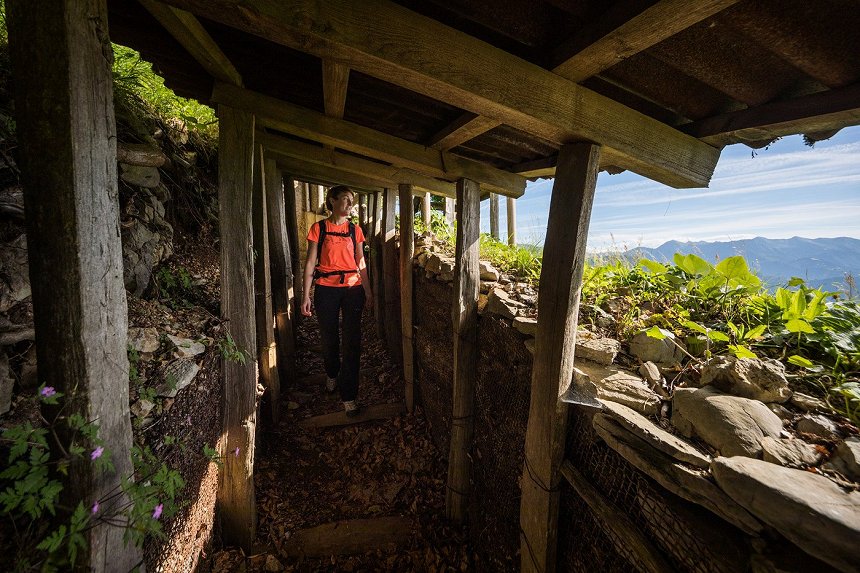 Kolovrat Outdoor Museum