Public transport to Javorca 2023
4. 9.—1. 10. 2023 | from Monday to Friday
TOLMIN
bus station
⇨
JAVORCA
parking place
|
JAVORCA
parking place
⇨
TOLMIN
bus station
9.30
10.00
|
12.00
12.30
4. 9.—1. 10. 2023 | Saturdays and Sundays
TOLMIN
bus station
⇨
JAVORCA
parking place
|
JAVORCA
parking place
⇨
TOLMIN
bus station
9.00
9.30
|
9.45
10.15
11.00
11.30
|
11.45
12.15
13.00
13.30
|
13.45
14.15
15.00
15.30
|
15.45
16.15
|
17.15
17.45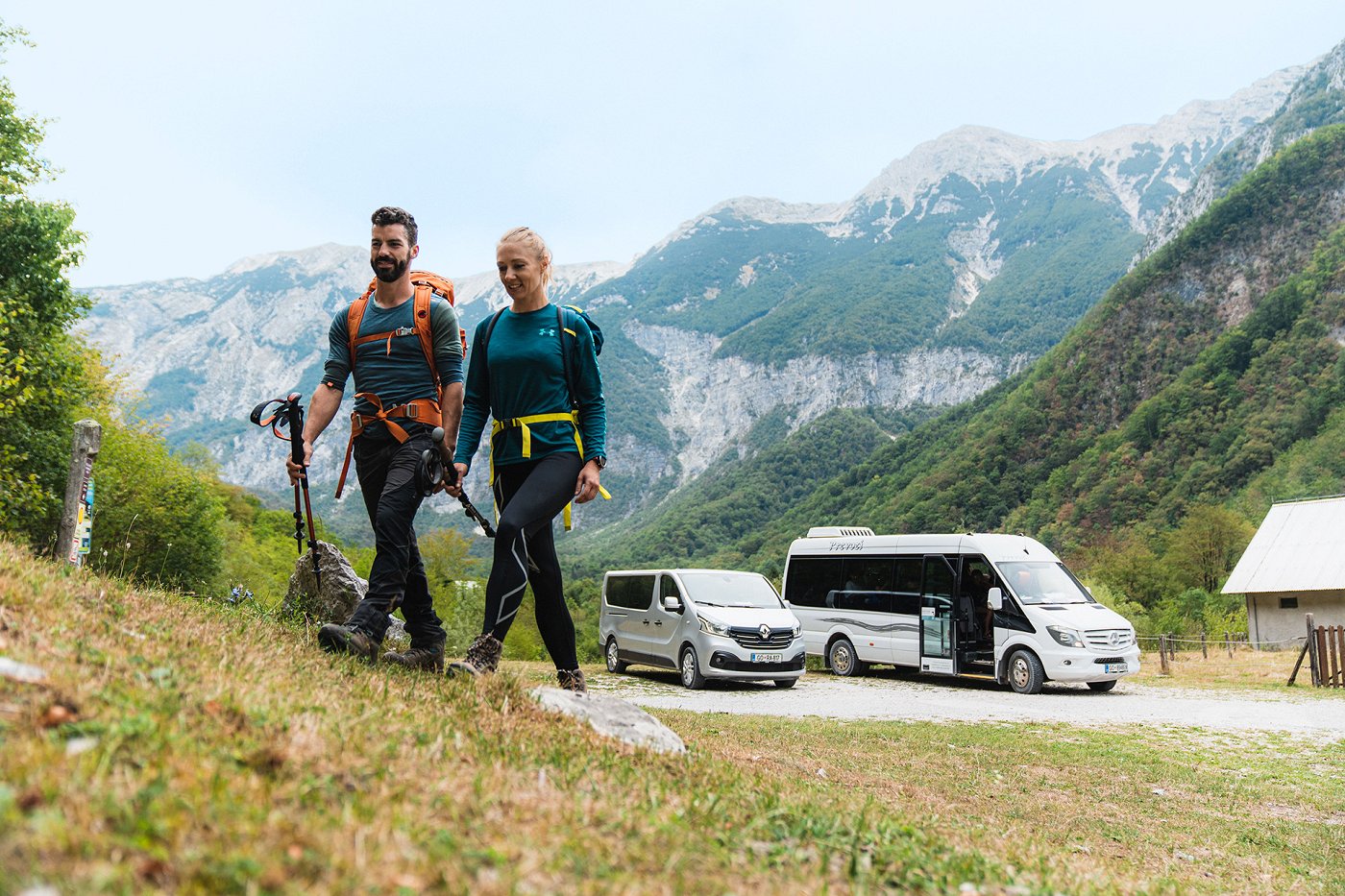 Shuttle Bus Javorca, &copyŽiga Koren
Price
2 € / person / ride
Children up to 10 years free of charge.
with the Julian Alps card: Soča Valley: free of charge
Pets
Only small dogs are allowed to be transported as hand luggage in suitable means of transport (cages).
Exceptions are police dogs and dogs of the mountain rescue service accompanied by a handler, guide dogs for the blind and other assistance dogs for the disabled.
Book your seat by buying a bus ticket online:
When we reach the parking lot under Javorca by bus, a 15-20 minute walk uphill follows along a concrete path to the Church of the Holy Spirit in Javorca.