MOUNTAIN BIKING LOOP
Cyclists perceive nature and the landscape quite differently than hikers. Despite this, the circular mountain biking trail around the Julian Alps – Juliana Bike shares similar panoramas and views of life in the Julian Alps to the footpaths along the Juliana Trail.
The marked mountain biking loop takes you along local roads, biking trails, forest trails or unpaved roads and also demands respect for nature, plants, animals and other sensitive natural habitats, as well as the local people who live sustainably in the protected UNESCO – Man and Biosphere natural environment and Triglav National Park.
Technical information:
Total length: 290 km
The total difference in altitude: 8.500 m
Total number of stages: 7 (+ 3 access stages)
Average stage length: 40 km
​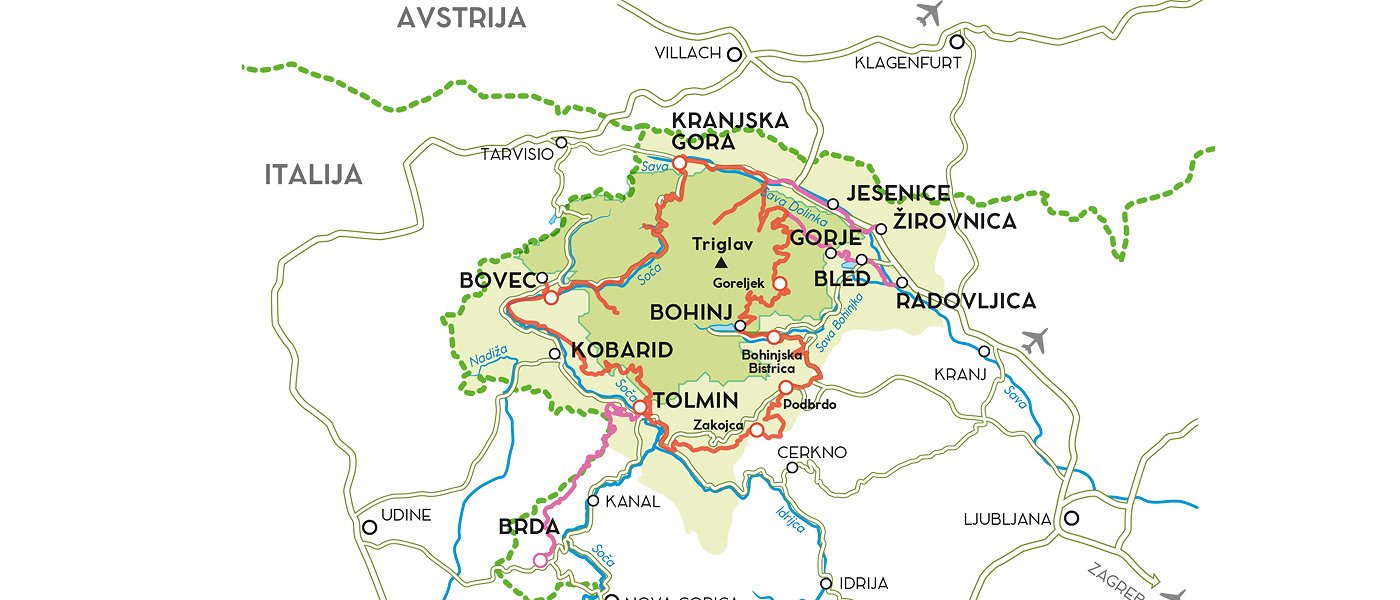 Juliana Bike map
Top attractions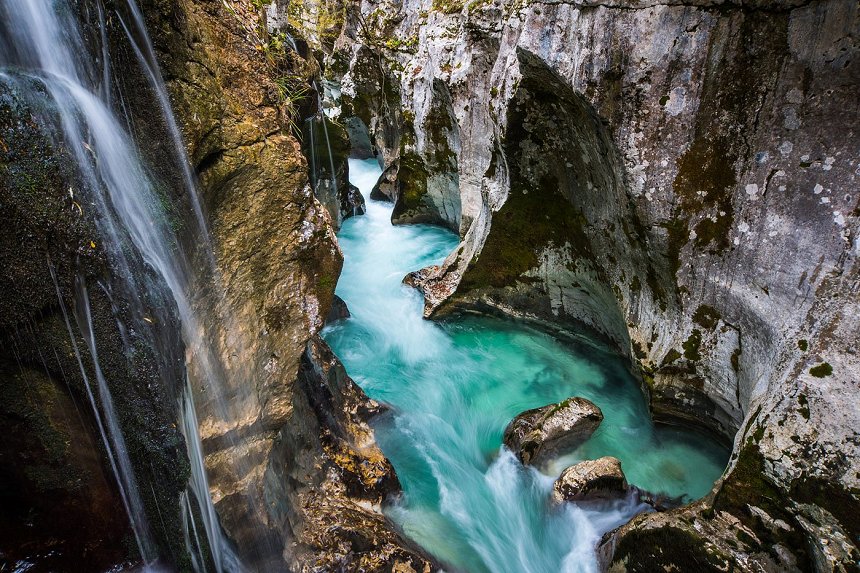 The Great Soča Gorge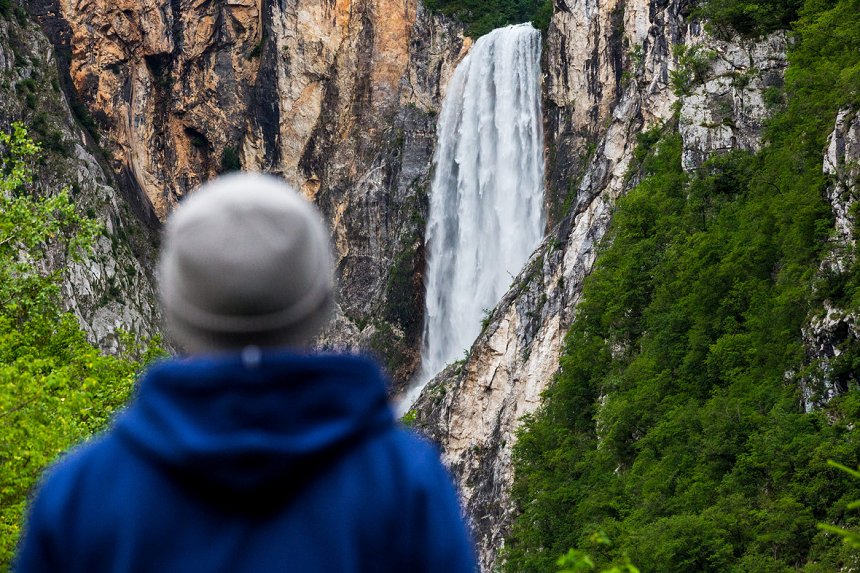 Boka Waterfall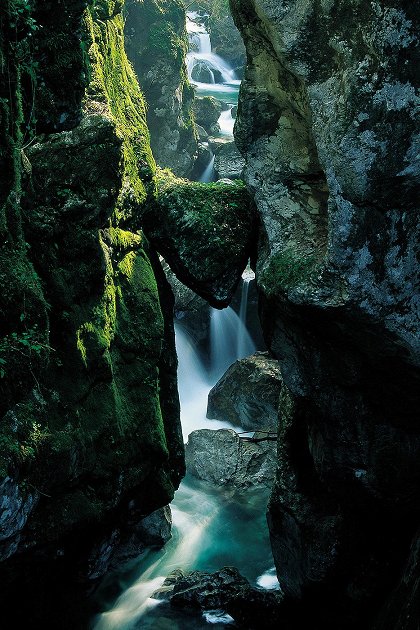 Tolmin Gorges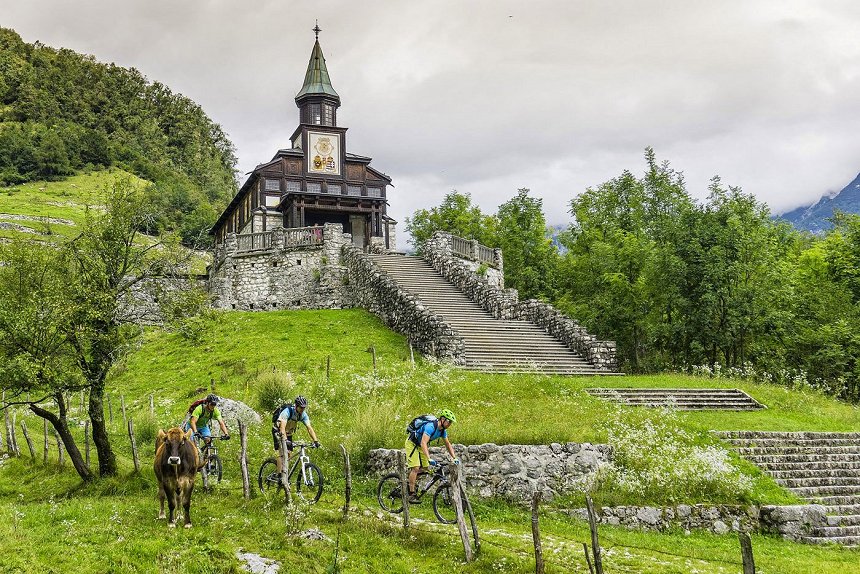 Javorca, memorial Church of the Holy Spirit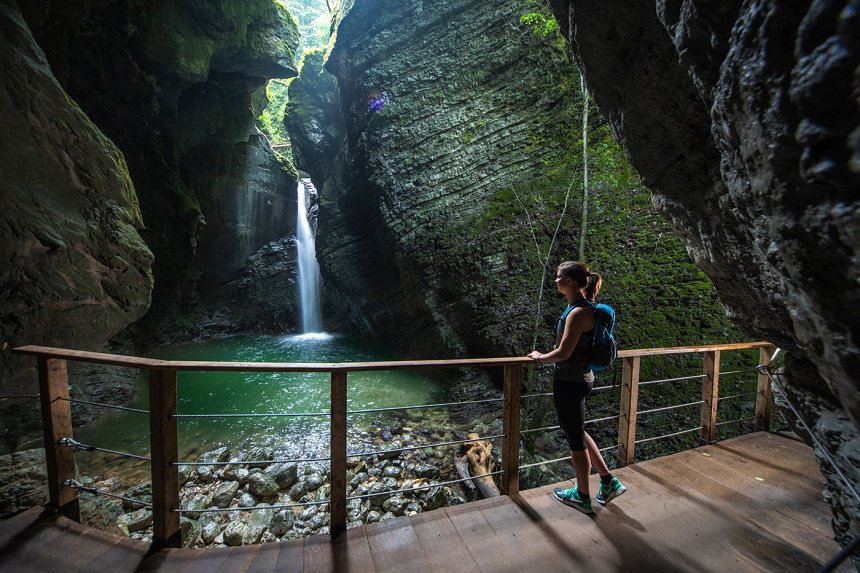 Kozjak Waterfalls
Juliana Bike is part of the Slovenian Mountain Biking Route
According to the example of the Slovenian Alpine Trail, the Alpine Association of Slovenia designed and opened the Slovenian Mountain Biking Route in 2016, which with 1800 km in some way encircles Slovenia. The Julian Alps are also part of it and this new loop surrounds them as well. The stages of the Slovenian Mountain Biking Route that embrace our largest mountain range, are integrated in the Julian Alps protected area, i.e. UNESCO – Man and Biosphere, offering a unique opportunity that connects and creates a pan-Slovenian loop. Its route is practically identical to the Slovenian Mountain Biking Route, however, its starting and finishing stages have been relocated to populated places or tourist centres of the Julian Alps region.
Sustainable mobility in the Julian Alps is our joint commitment to protecting the environment.
With the Julian Alps mobility cards, you will save money, see,travel and experience a lot more than you would otherwise… Simple as that. The Julian Alps cards offer many low costor free transfers, visits to attractions and discounts for manyexperiences and tours that you just can't miss.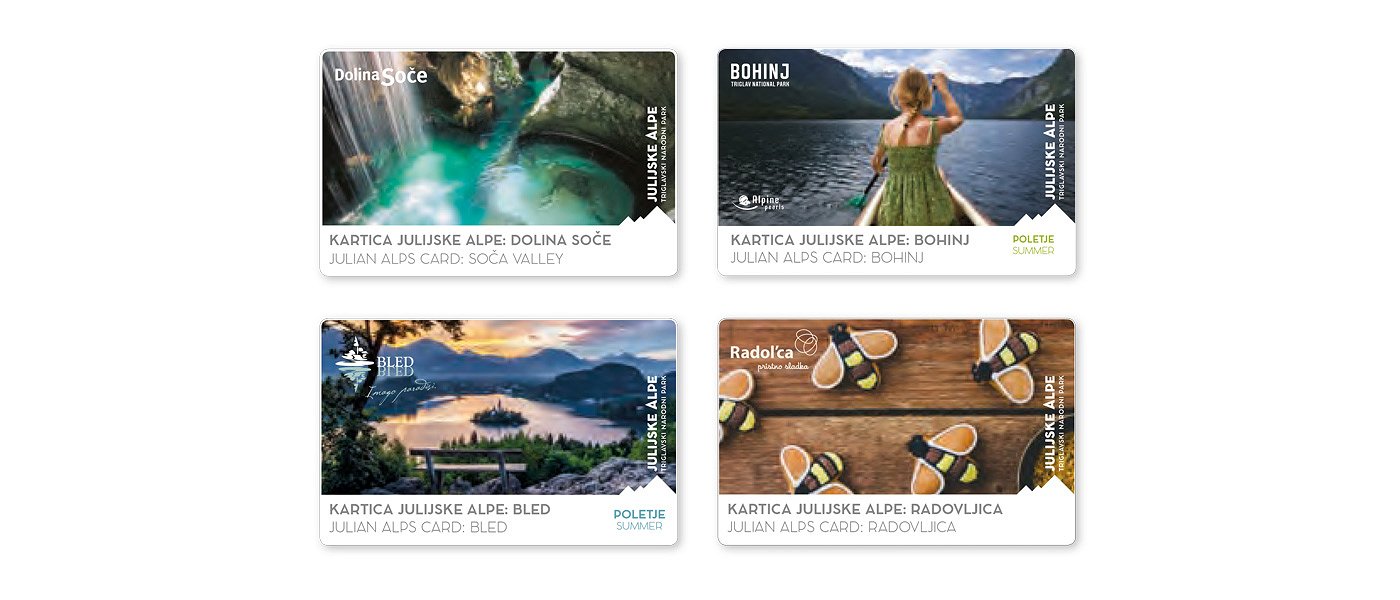 Destination cards of the Julian Alps