How to Reach Us and the Surroundings
We are happy to see you come to the Soča Valley! Discover the easiest way to reach us.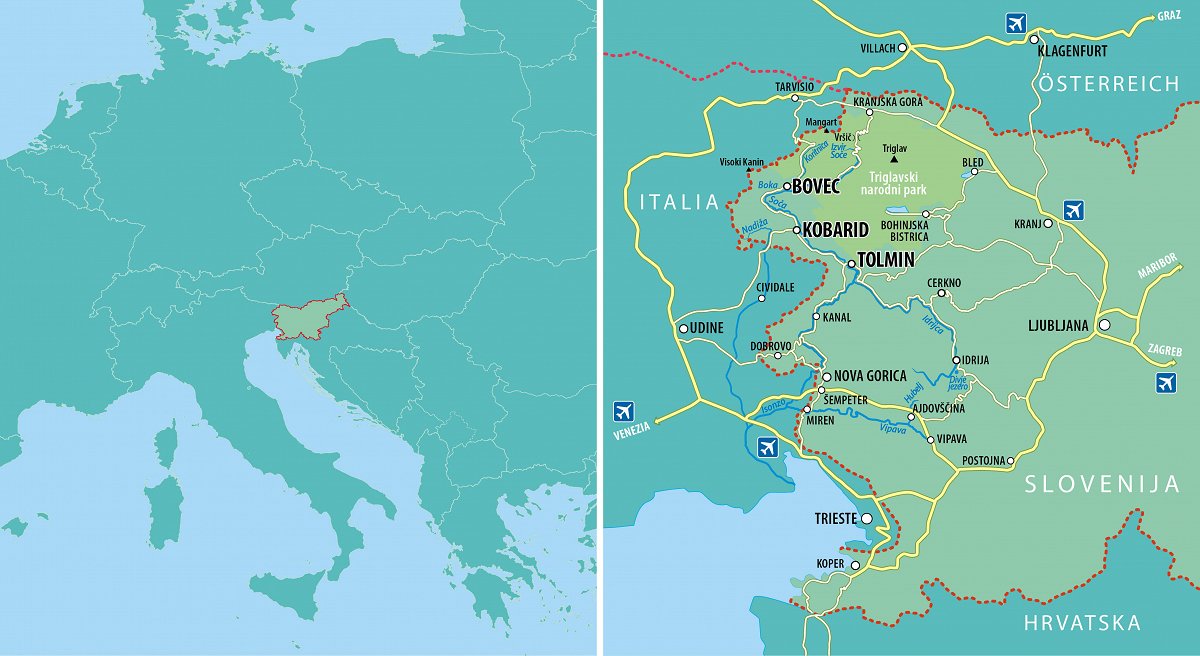 Before your arrival to the Soča Valley, you should check the current traffic information>
You can drive to the valley from Ljubljana through Idrija or Nova Gorica and through Škofja Loka over the Kladje pass. If you want to go to Bovec, it will be closer if you choose the path over the Predel pass.
From the Upper Carniola side (Bled, Bohinj) the closest route to Tolmin and Kobarid crosses Sorica, whereas the closest route to Bovec is in the opposite direction through Kranjska Gora and over the Vršič pass or the Predel pass.
From the Slovenian Littoral side (Koper) it can be accessed from Nova Gorica.
Accessibility of Bovec in the winter time
The Vršič pass is often closed during winter, as well as the road between the Učja valley on the Slovene side and the Resia valley on the Italian side.
We recommend you to check the situation on the website www.promet.si or contact us for the information before your departure.
The easiest access from the northern side is over the Predil pass.