Bovec Cheese is round and has a distinctive aromatic, full, intense, slightly spicy aroma and taste.
Nowadays, Bovec cheese is mostly made of pure sheep milk, while some producers add up to 20 percent of cow or goat milk to the mixture.
Sheep milk for the production of Bovec cheese has been collected from the Bovec sheep, which is an autochthonous breed.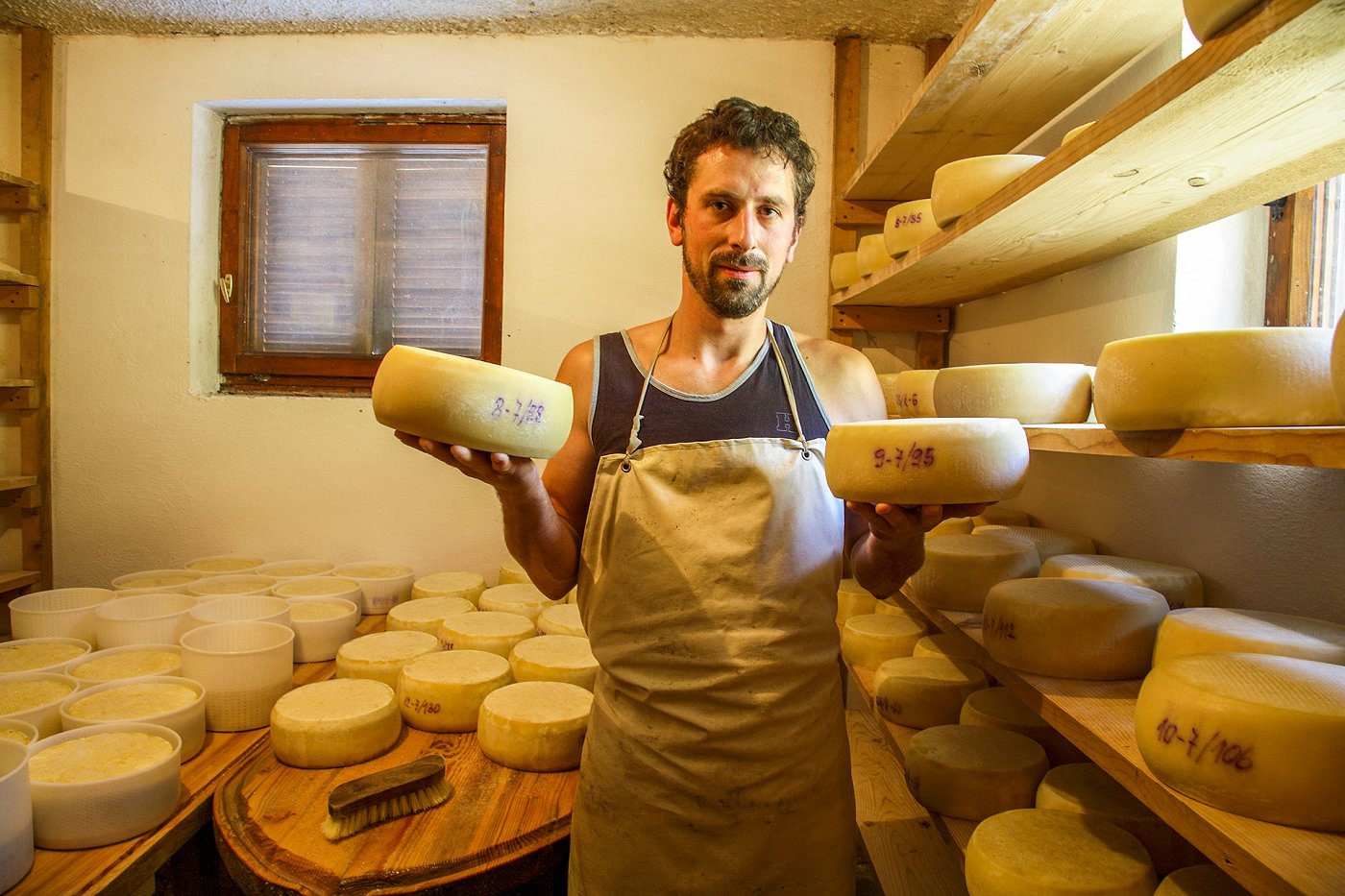 Bovec Cheese, &copySamo Vidic