Buški krafi (Bovec pockets) is a delicious dessert with Bovec pears that was traditionally eaten by locals on Christmas Eve.
The pockets are cooked in salted water and served with a dressing of melted butter, cinnamon and fried breadcrumbs.
While the recipes differ somewhat, they all have one thing in common: kloce (dried pears).
How to make buški krafi:
Boil and mash some kloce (dried pears) to thicken the bulja (filling). Add corn meal, fried onion, ground bure (walnuts) and cvejbe (raisins). Stir in some sugar and a splash of rum. Scald the dough, form pockets and fill them with the bulja.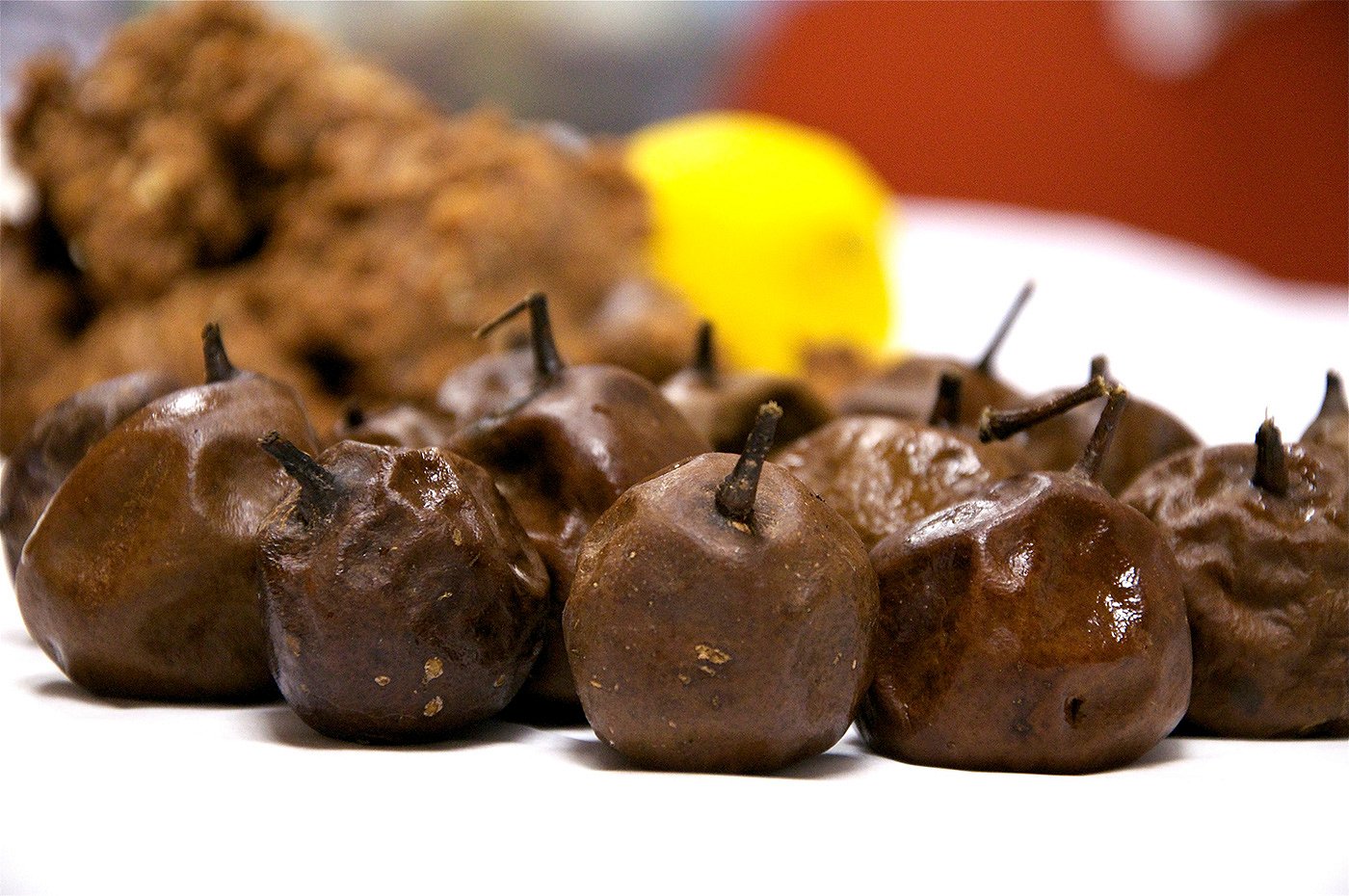 Kloce, &copyMetka Belingar