The Bohinj railway was constructed in 1906 in the time of the Austro-Hungarian Monarchy. At that time it represented the technically most demanding part of the transalpine connection between the central part of the monarchy and the Adriatic Sea. It has been successfully connecting the picturesque countries between the Julian Alps and the Adriatic Sea for more than 110 years and is today regarded as one of the most attractive European railways.
This railway represents an exceptional technical, architectural and cultural and historical heritage of global importance.
The Bohinj railway is the shortest and the fastest connection between the Gorenjska and Primorska regions. Its railway stations represent excellent starting points to visit the Julian Alps, Bled, Bohinj, Upper Sava valley, Baška grapa valley, Soča valley and the Nova Gorica region including the Goriška brda region, Vipava valley and the Karst region.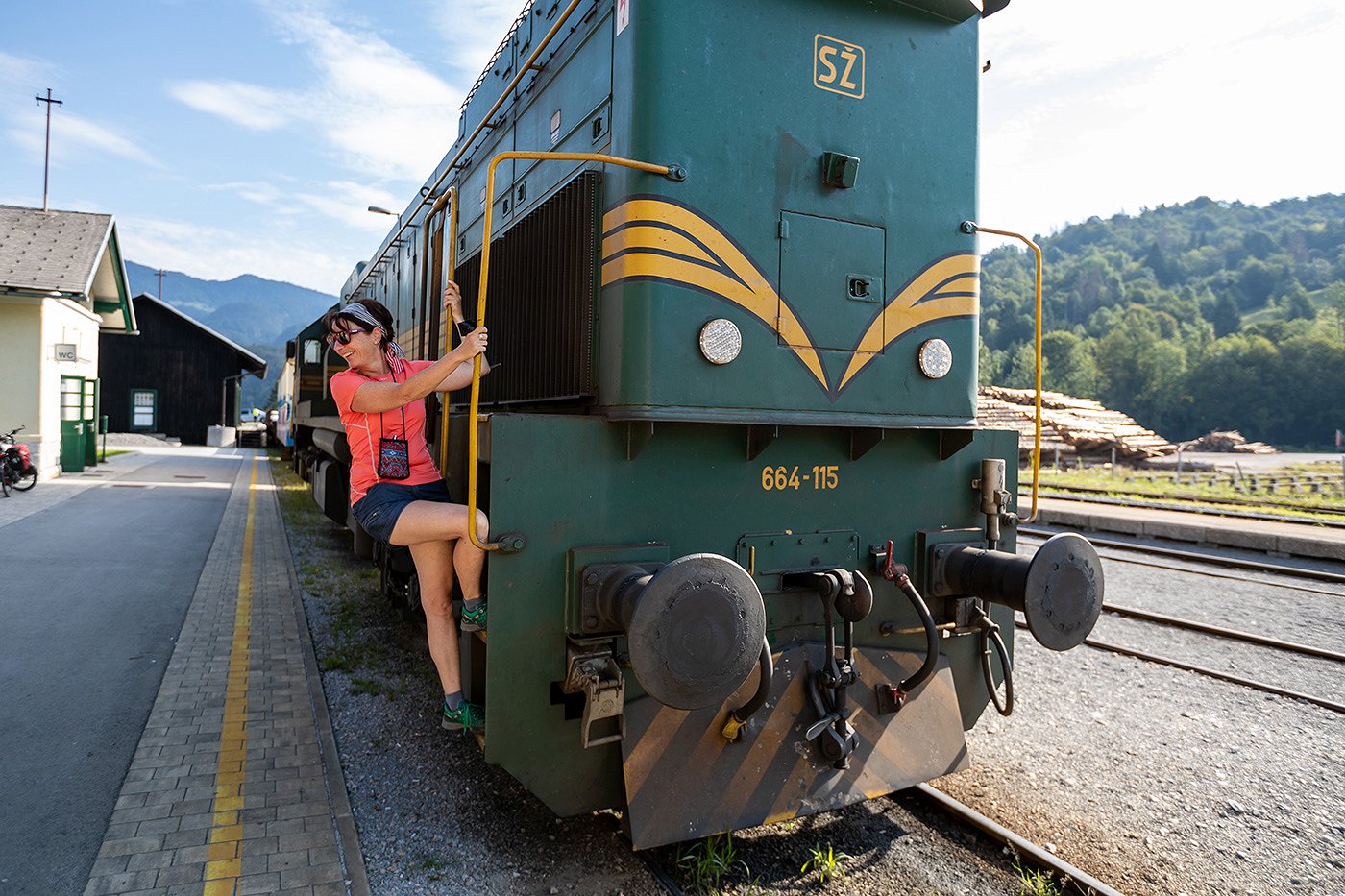 Let's travel by train, &copyMitja Sodja
Sights along the Bohinj railway
Construction period: 1900-1906
10.400 railway builders
Max. railway grade: 26 ‰
Railway length (Jesenice–Sežana): 130 km
31 railway stations and stops
53 bridges and viaducts
259 bridging structures
36 tunnels (total length: 18.7 km)
5 arcades
The Bohinj tunnel represents the technically most demanding structure of the entire railway and at the same time the longest railway tunnel in Slovenia (6.327 m).
The bridge and viaduct across the Idrijca River in Bača pri Modreju is the longest bridging structure of the Bohinj railway (258 m).
The Solkan Bridge is the largest stone arch bridge among railway bridges in the world (85 m).

Take advantage of the Julian Alps: Soča Valley destination card and get free one-way or return train tickets from Most na Soči train station in the direction of Nova Gorica or Ljubljana (via Jesenice).
The intact nature, diverse cultural landscape and technical-architectural pearls on and along the route make the train ride along the Bohinj railway a quite special experience. You can combine the charms of the Bohinj railway with a remarkable hiking or cycling tour or decide to take the car-train through the Bohinj tunnel. History enthusiasts should not miss a chance to ride the steam engine museum train which will take them back to the magical past…