Tolmin Gorges and Church in Javorca are closed. Hiking is not recommended.
30. 10. 2023
The road to the Tolminka Valley (Javorca) and the area of the Tolmin Gorges are closed until further notice due to heavy rainfall.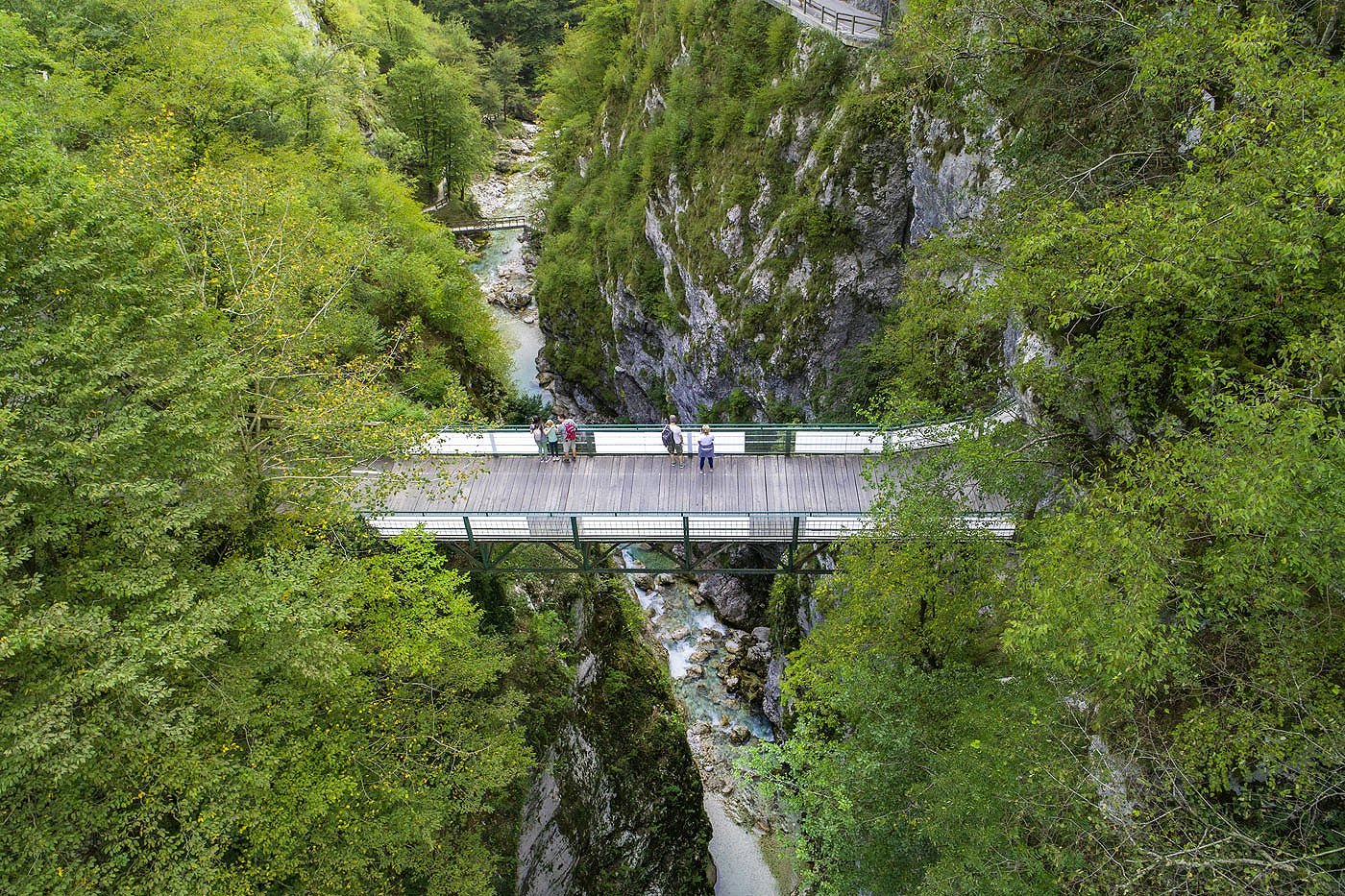 Tolmin Gorges - Devil\'s Bridge, ©Jošt Gantar
The road to the Tolminka Valley (Polog) and thus to the Church of the Holy Spirit in Javorca is CLOSED from October 31 until further notice due to the forecast of heavy rainfall in the Soča Valley.
The same applies to the Tolmin Gorges area. Entry into the Tolmin Gorges is not possible until further notice. You are welcome to visit us in better weather.
Since heavy rainfall is also expected in the coming days, we advise against visiting natural attractions and engaging in outdoor activities. Hiking trails are waterlogged and potentially dangerous.
Current visitors to the Soča Valley can make the most of their stay by visiting museums and restaurants.