Tips for a great visit of the Tolmin Gorges
10. 8. 2023
Visiting Tolmin Gorges in August?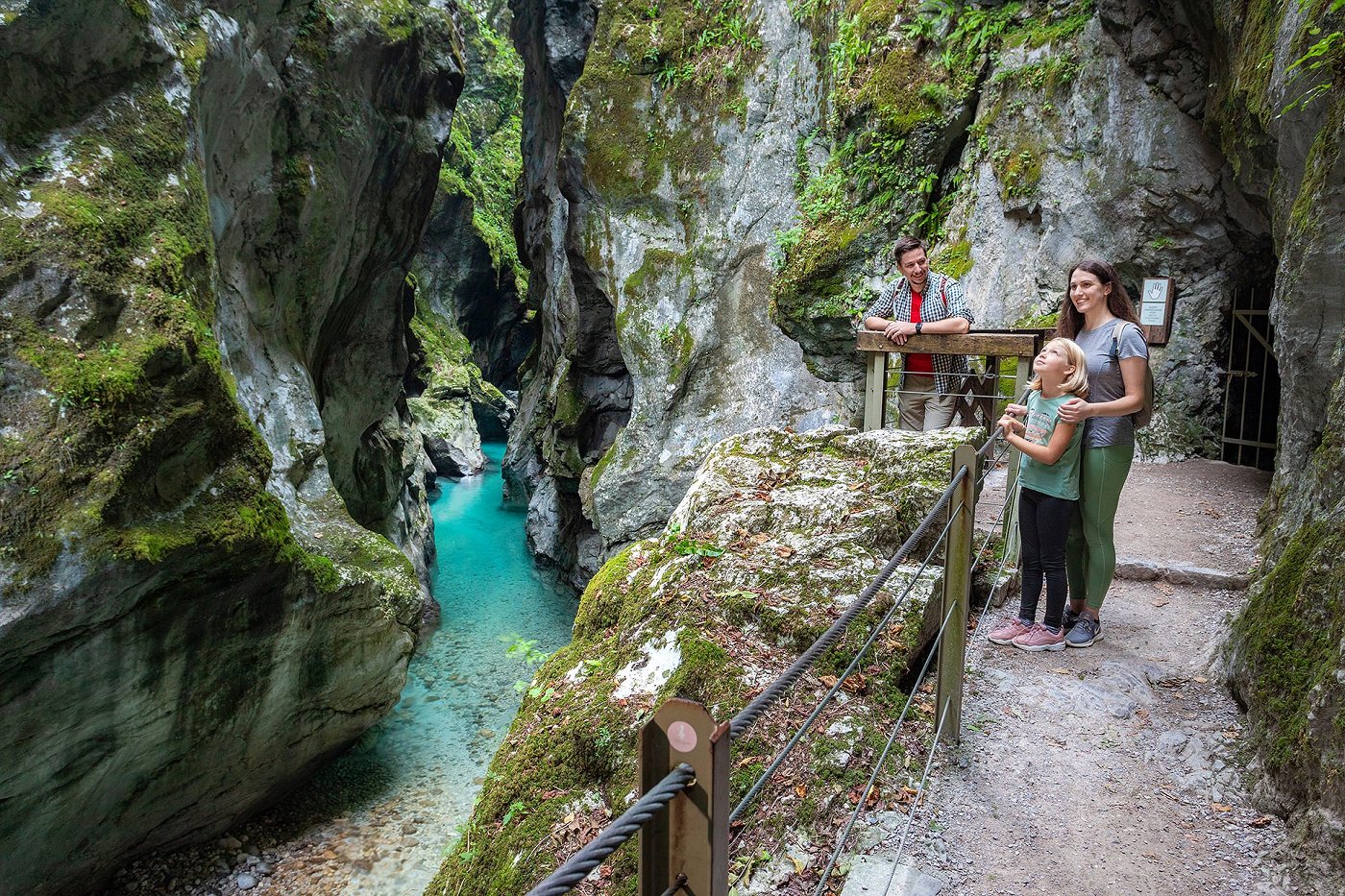 Family trip to Tolmin Gorges, ©Jošt Gantar

Get ready to explore the Tolmin Gorges, the lowest and quite possibly the most beautiful entry point to the Triglav National Park, where the Tolminka and Zadlaščica rivers meet in perfect harmony. This landscape is brimming with delightful surprises, all ready to be discovered.
​Discover the Tolmin Gorges smartly.
Peak visiting hours are between 10 and 12 AM, so why not avoid the rush?
For a more serene experience, consider visiting when the first sun rays gently warm the gorges or as the afternoon transitions into a quiet evening. It's the perfect time for a peaceful encounter with nature.
To maintain the natural beauty of the gorges, we limit the number of visitors. Hence, we recommend buying your tickets in advance to avoid potential queues.
Parking: At the edge of Tolmin, make use of our "P2" parking lot for free, and from there, our complimentary shuttle will take you to the gorges.
If you're up for a brisk walk, it's just a 15-minute journey on foot.
Guided tours of Tolmin Gorges for individual guests are organized every Monday of July and August at 1:00 PM.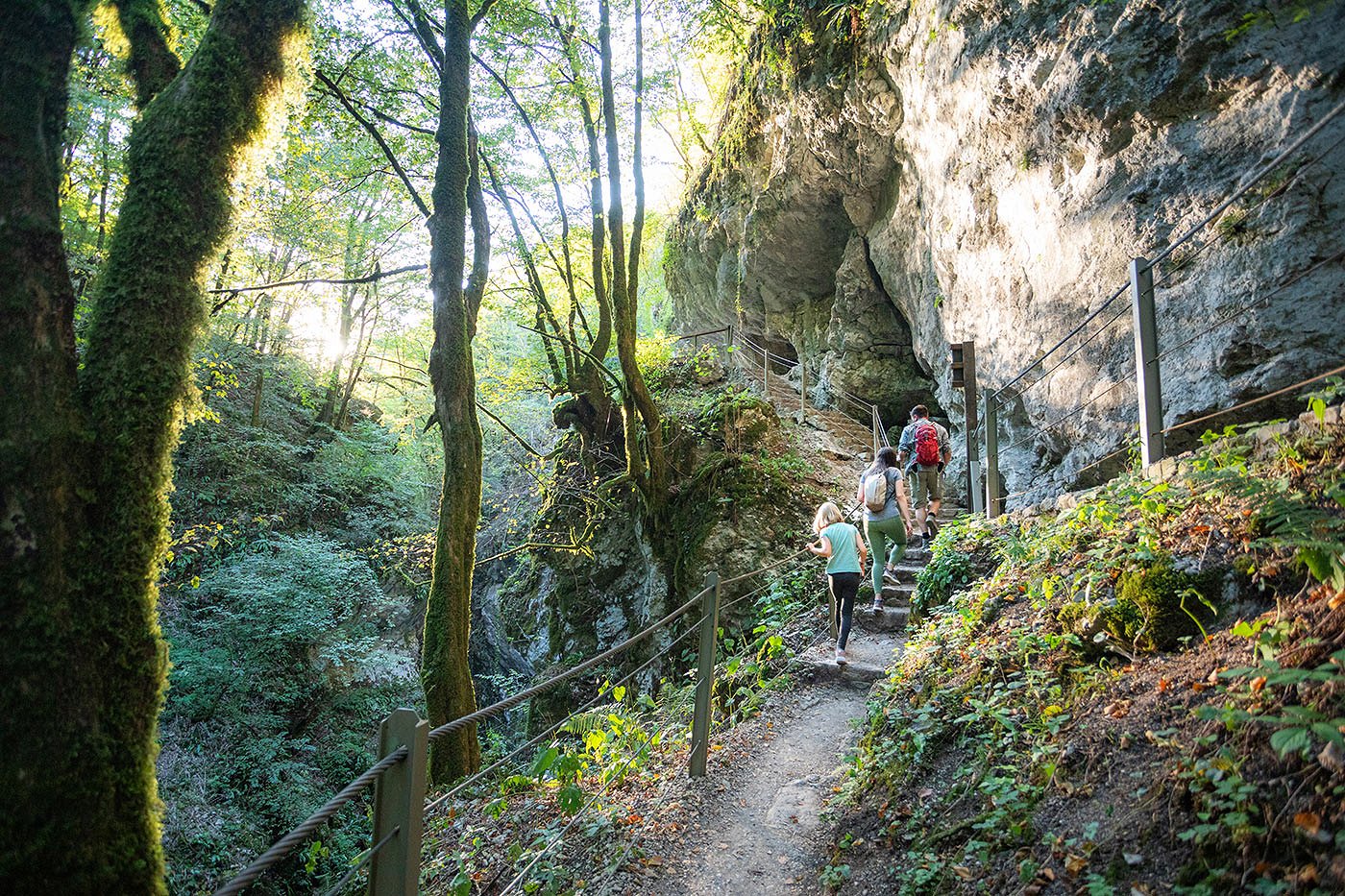 Tolmin Gorges - path in the Zadlaščica river gorge, &copyJošt Gantar