TOLMIN GORGES RE-OPENED
22. 3. 2023
In the 2023 season, we have introduced a few novelties in the Tolmin Gorges. Check out which...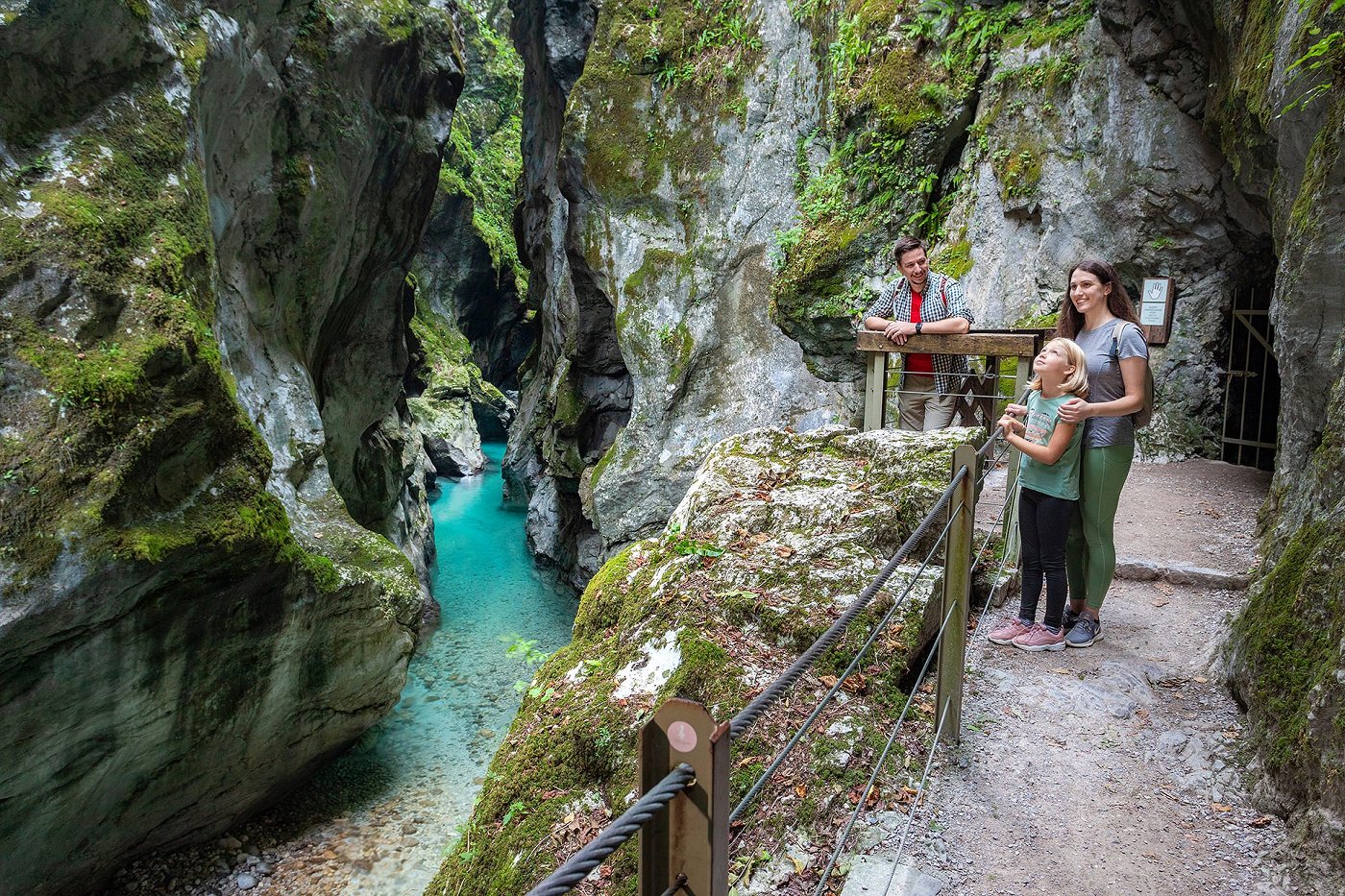 Family trip to Tolmin Gorges, ©Jošt Gantar
To make visiting the Tolmin Gorges a pleasant experience for all visitors, we have introduced limited visit this year. Only a certain number of visitors are allowed to enter in each time slot, so we recommend that you book your time slot by purchasing a ticket in advance. You can buy a ticket at the link or at the ticket office of the entry point to the Tolmin Gorges. By purchasing the ticket in advance, you also avoid queuing at the ticket office. In case of a sold-out time slot, you can buy a ticket for any next available time slot.
This year's novelty is also a one-way tour direction of the Tolmin Gorges with entry at the ticket office.
For larger groups, prior registration is required, min. 3 working days before arrival via the online form or at: