Juliana Trail is among the best walking holidays for 2023 by The Telegraph
10. 2. 2023
Paul Bloomfield described the Soča river as a striking-coloured river.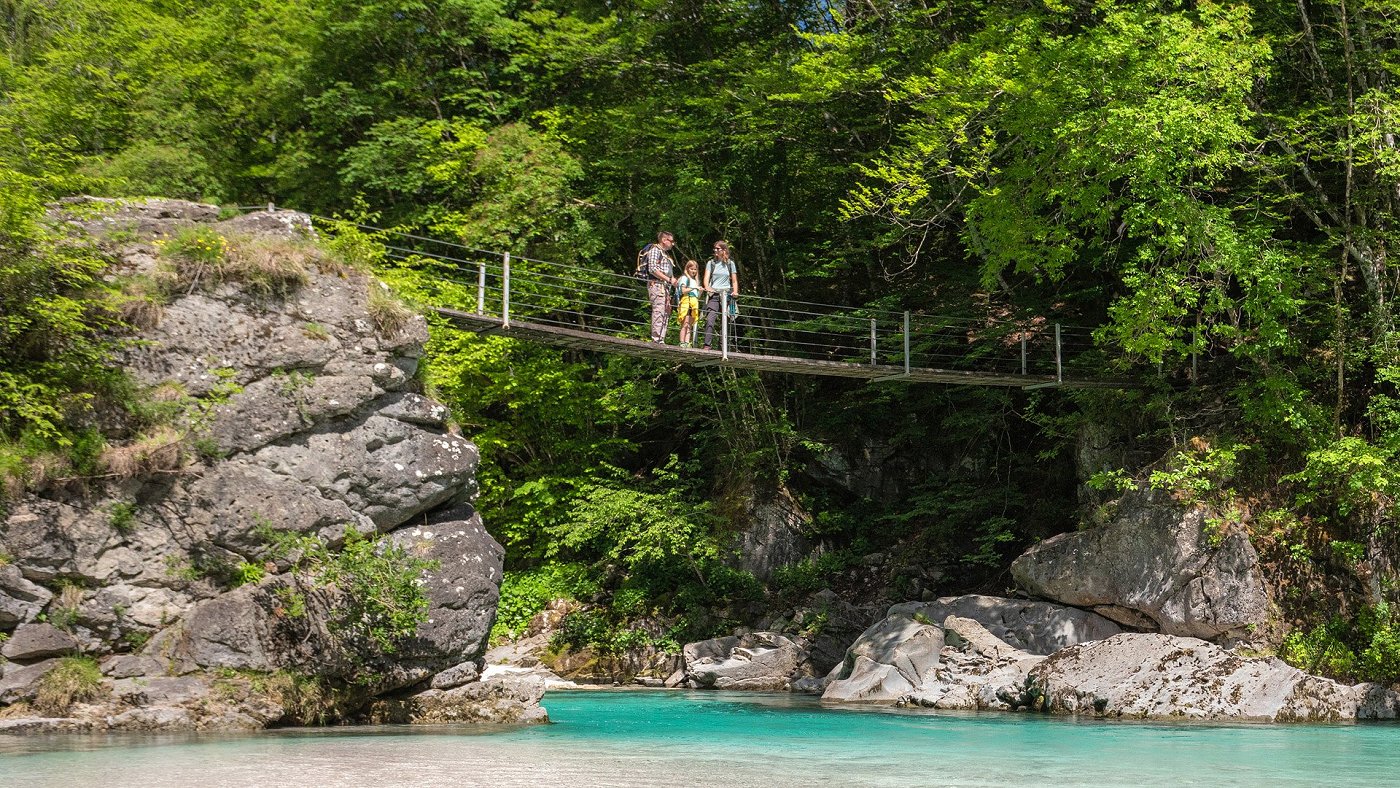 Hikers on the hanging bridge over the river Soča, ©Jošt Gantar
JULIANA TRAIL is 270 km long trail around the Julian Alps. The trail leads through the valleys, passes forests, through urban areas and through wilder areas, along rivers Soča and Sava. Additional 4 stages leads to Brda reagon.
The UK's daily newspaper, the Telegraph has named Juliana Trail among the 20 of the best walking holidays for 2023.