Safety in the mountains
16. 1. 2023
Here are some tips for visiting the mountains safely in winter. We've gathered some useful information and links to make the visit to the mountains in winter safer and more enjoyable for the visitors and its inhabitants.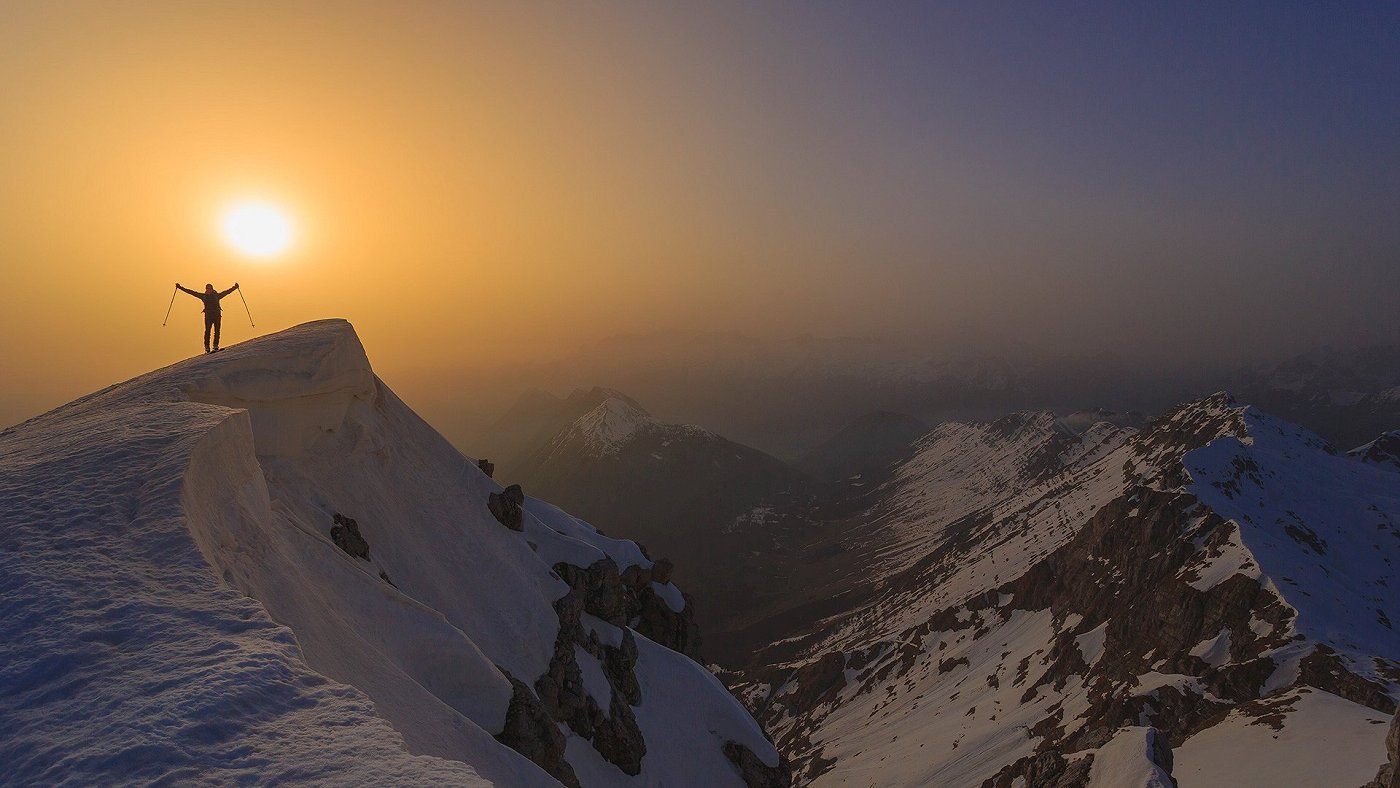 The peak of Krn covered in snow., ©Jure Batagelj
1. Make sure you have the right equipment.
This includes a map of the area, enough food and water, a hot drink, a first aid kit, a torch, suitable clothing and footwear (don't forget spare clothes), gaiters, crampons, and an ice axe.
Recommendations of the Mountain Rescue Association of Slovenia for safe hiking in the mountains >>
2. Do not go into the mountains alone or inform someone where you are going and when you are expected to return.
Sign in the summit books in the huts and on the mountain summits, so that rescuers can find you more easily in case of an accident.
3. Take into account the weather conditions and terrain specifics.
Weather can change quickly in the mountains. Be aware of potential hazards such as avalanches, rockslides, and fissures. Also bear in mind that days in winter are shorter.
4. Stay on trails.
It can be dangerous to leave the trail as you can get lost or slip. By staying on the trail, your visit minimises the impact on the fragile mountain ecosystem.
5. Be a quiet visitor to the mountains.
Respect wild animals and make sure you don't scare them unnecessarily. By running away, they lose a lot of much-needed energy. If you are accompanied by a dog, keep it on a leash.
The Triglav National Park area is particularly fragile >>
6. Respect your limits.
Do not attempt to climb a mountain that is too difficult for your skill level. Have a contingency plan.
7. Respect nature.
Leave your vehicle in an official and marked car park. Camping in nature is not allowed.