Closed footbridge under the Kluže Fortress
5. 10. 2022
The complete closure will last until 15 October.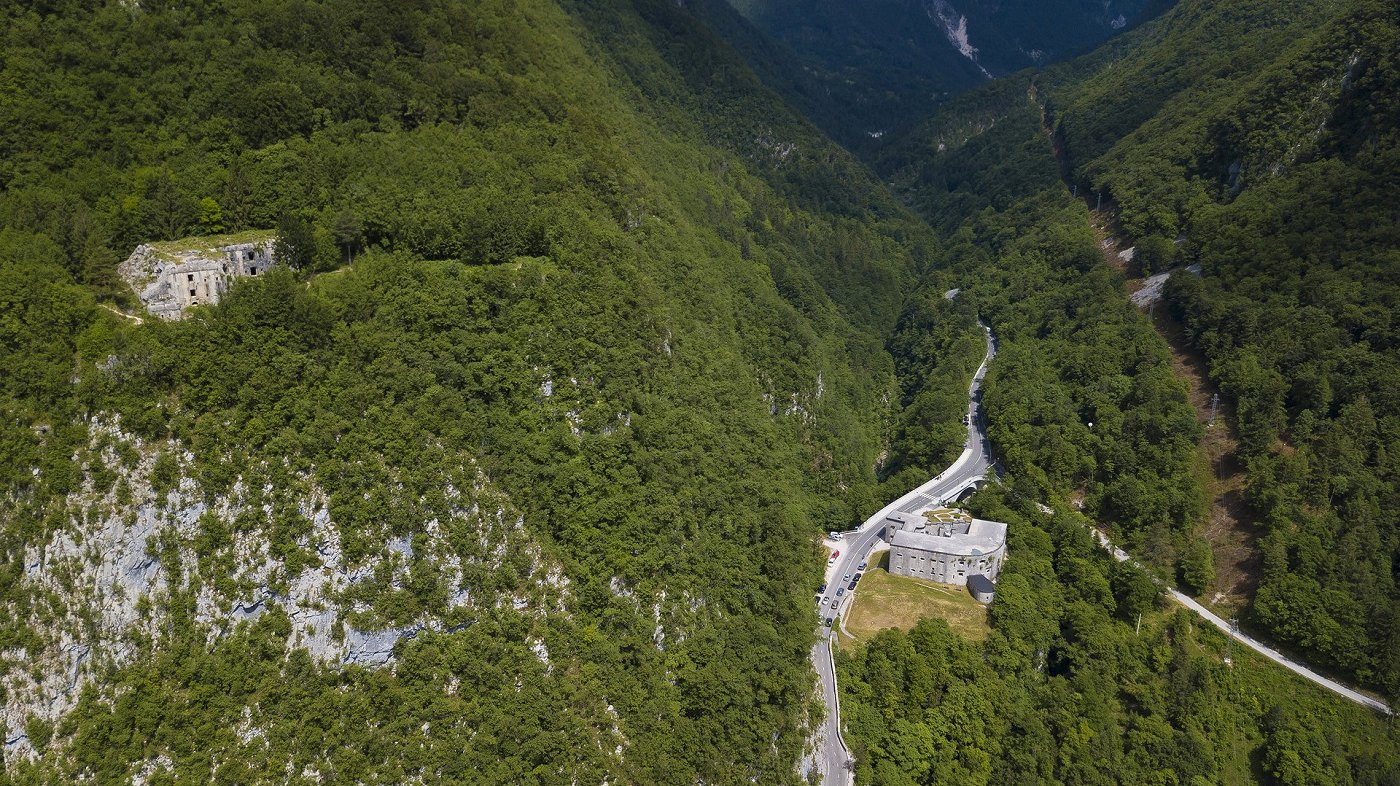 Kluže in Hermann, ©Jure Batagelj-arhiv Fundacije Poti miru
Due to the works the footbridge under Kluže will be completely closed between 5 and 15 October. The footbridge is not passable during this period.
During this time, it will be possible to go along the old Juliana Trail, past the entry/exit point for the kayak navigation: in the direction of the Log pod Mangartom up to "kayak" access route to the car park and then along the main road to the Kluže Fortress. The same applies to hikers from the other side.