A Mix of Great Cuisine and Art in Kobarid
6. 9. 2022
Save the date - 1st October 2022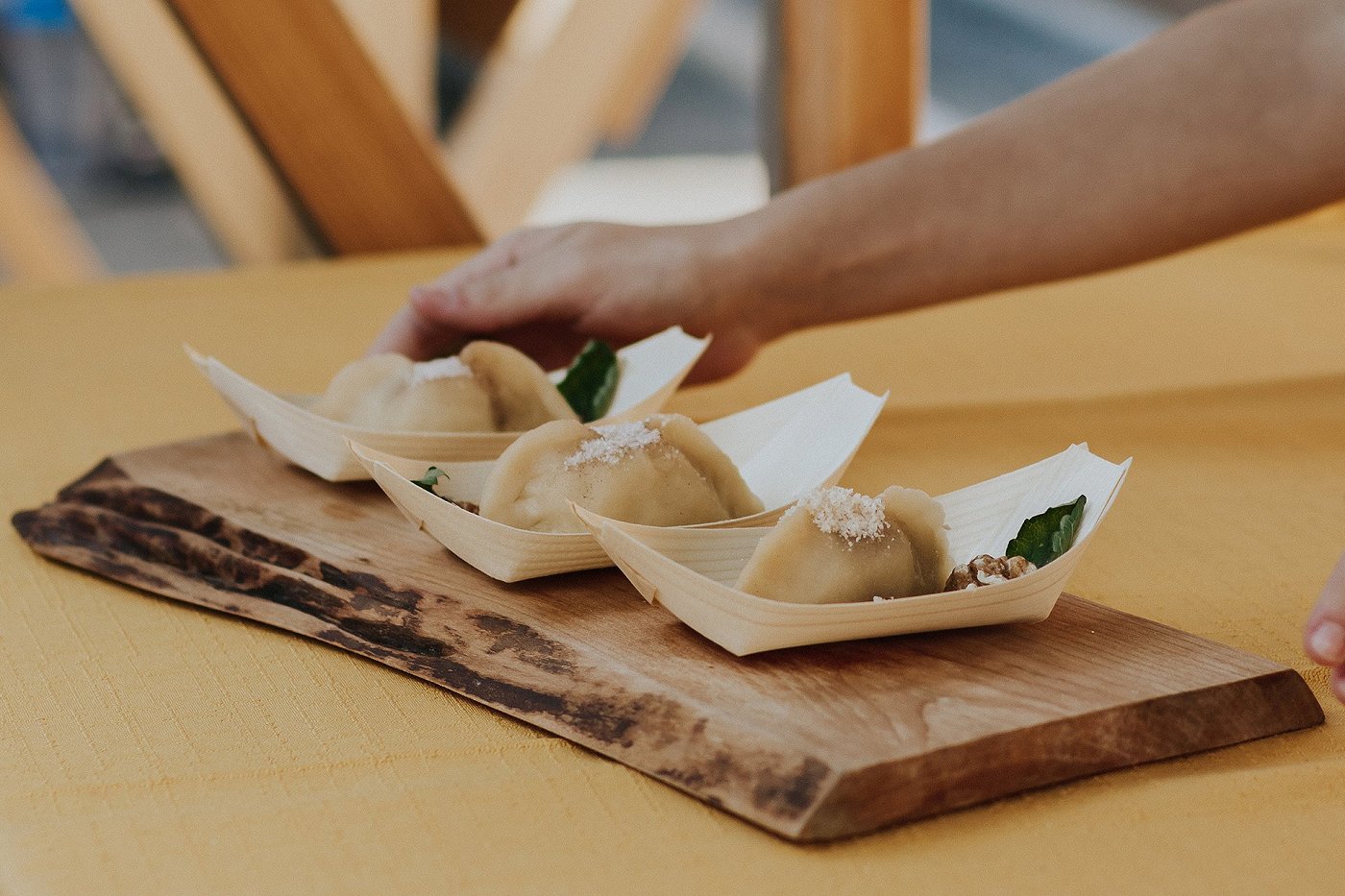 Kobariški štruklji - Jestival 2017, ©2Lindens Photography
The main star of the event is still the štrukelj from Kobarid, however, besides the culinary tradition visitors will be enthused by a roller-coaster of cuisine and fun in an artistic atmosphere. Furthermore, from 9 September to 2 October, visitors will be able to burn all the calories on the most beautiful hiking trails that offer the view of the river with the most excellent emerald image in the world, namely at the traditional Hiking Festival.
The traditional Jestival has evolved to a gastronomical and art fusion.
At Jestival, local chefs and artists will create, exhibit and exchange inspirations. Creative workshops, discussions and exhibitions will supplement the offer of superb dishes, local products and produce, which are already well known to the fans of Jestival from all over Slovenia. "This year's Jestival will be a pleasure for all. Regardless of where we come from, we all love everything that is good, beautiful and fun. We in Kobarid are proud that the great fusion of gastronomy and art, theatre and music, paintbrush and ladle will happen on 1 October.
The small town along the emerald Soča River features large number of inns and restaurants on such small area. Jestival will feature Polonka Restaurant and Topli val (Family Hvala&Marksl) Restaurant. Local associations will bring their home produce and products. The boutique stand by the Faronika will offer fish products.
Locals invite the visitors to join them not only for one day but for the whole weekend, since the traditional Hiking Festival also takes place in the Soča Valley at that time. Organised tours and hikes with experienced guides show the beauties of nature and the memories of the turbulent past, especially the times of World War I and the Isonzo Front. Welcome to the Soča Valley which again and again proves that it is not only one of the best destination for activities in nature in Europe, but also a festival valley with a strong creative energy.
Programme from 11:00 to 20:00 at various locations at the Kobarid town centre:
Diverse culinary offer
Local dishes
Tasting of the trout – Faronika
Rich offer of local products at stands
local associations
Presentation of works by the Art Association from Tolmin
Main stage programme:
Talks with Jestival participants
Creative workshops for children and adults
Diverse entertainment programme (street theatre, concerts)