Summer bus and other connections
1. 7. 2022
In order to reduce the traffic load, take advantage of the summer offer of public transport in the Soča Valley.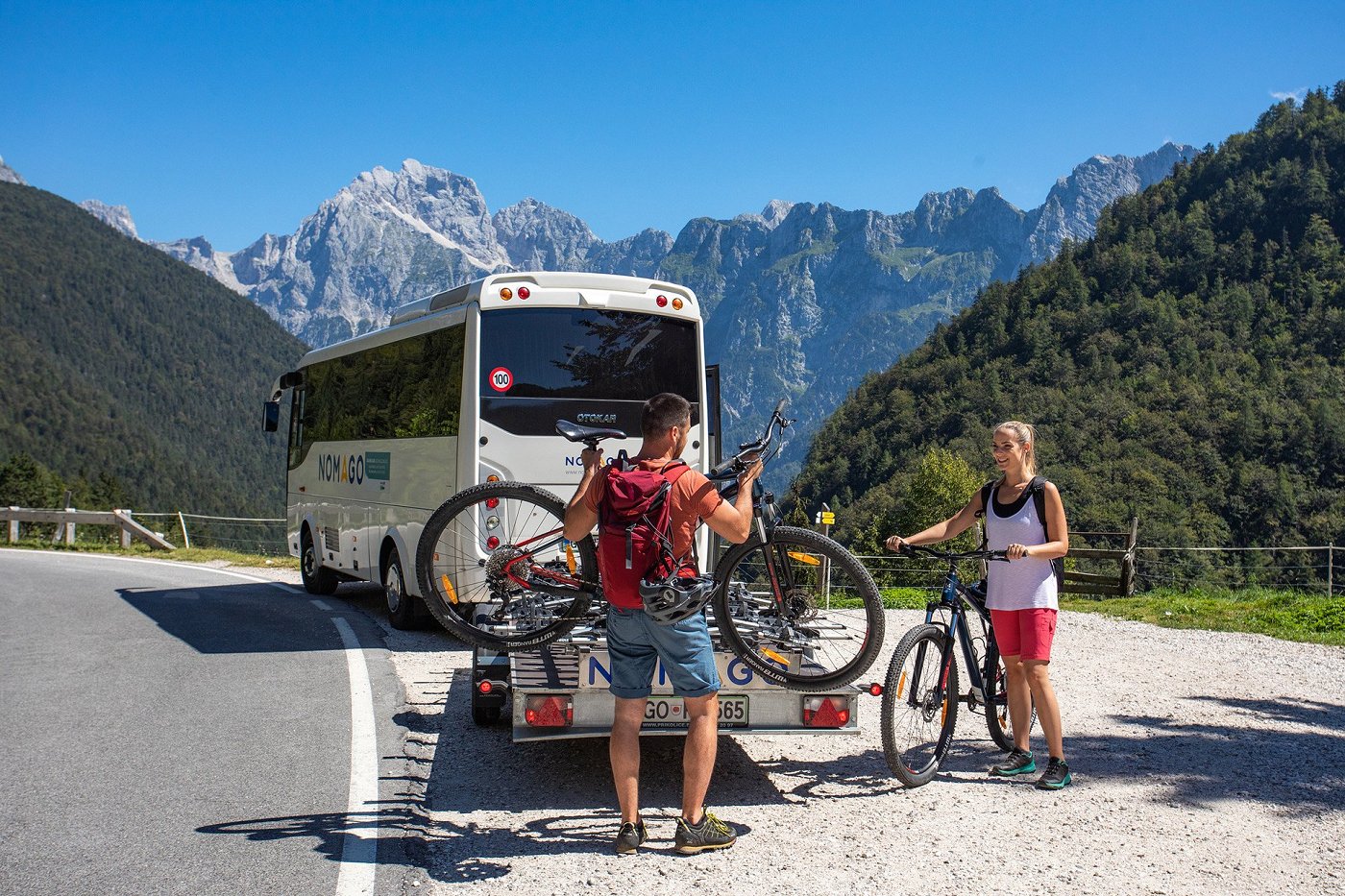 With the bike on the bus, ©Jošt Gantar - arhiv PRC
The valley of the most beautiful Slovenian river and the peaks of the Julian Alps invite you into their embrace: on excursions, hiking and cycling tours, sightseeing and carefree lounging by the emerald pools. They invite you to an experience that creates unforgettable memories. Road congestion and noise do not belong in this sensitive natural environment, which falls under the auspices of the Julian Alps biosphere area.
Check out the rich list of Hop-on Hop-offs and Shuttle connections and other (cross-border) lines at the link: