Mt. Kanin invites you
13. 6. 2022
The gondola to Kanin runs daily from 17 June.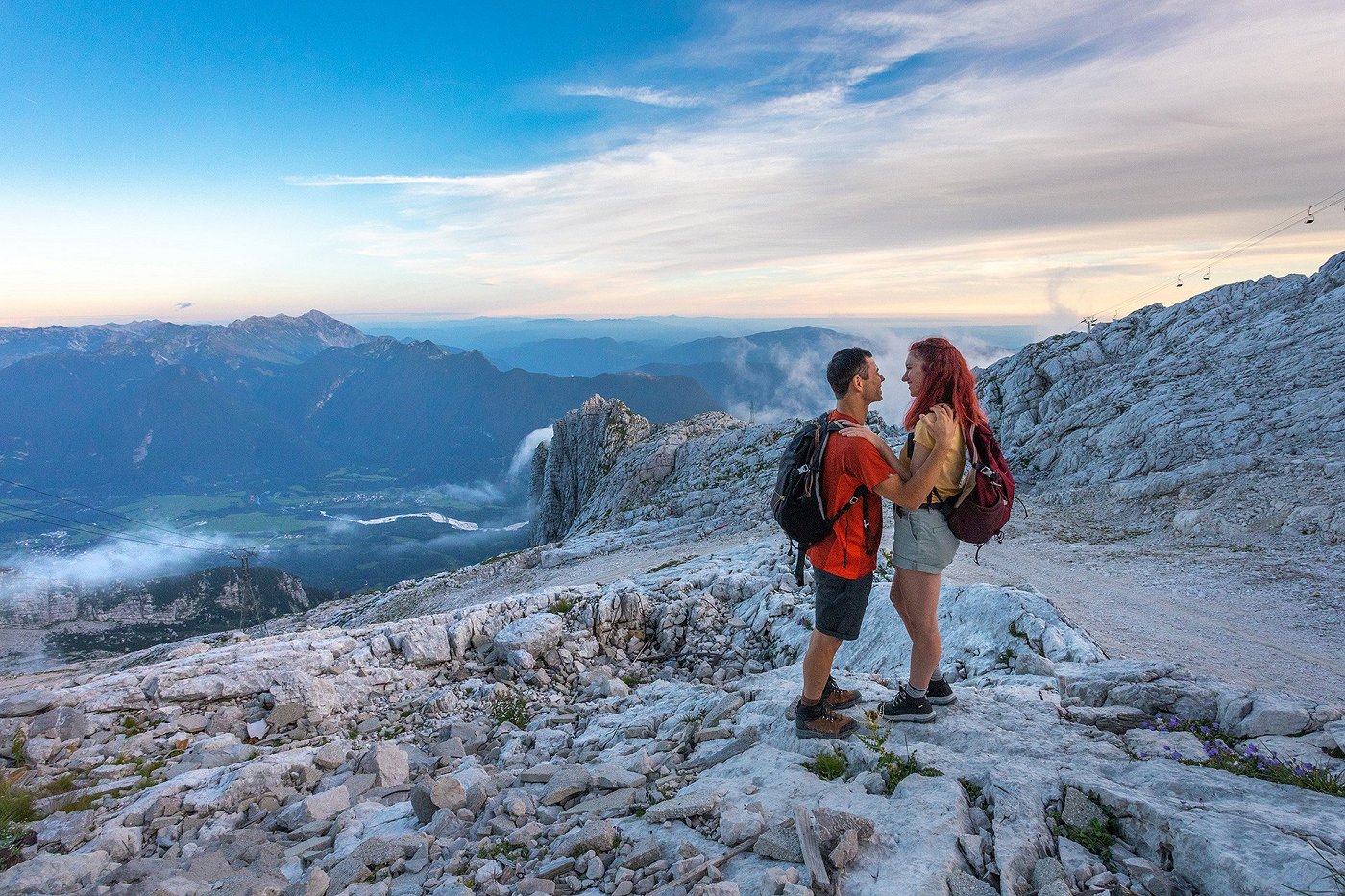 Hiking on Kanin Mountain, ©Jošt Gantar
Kanin invites you to enjoy a pleasant alpine refreshment above 2300m in the summer months.
From 17 June it runs daily between 8.00 and 16.00 (the last gondola to Kanin leaves at 14.00).
Waiting for you at Kanin:
The Skylight and the natural bridge on Kanin;
Ferry from Sedlo to the Prestreljeniškės Window (guided tour, also suitable for families)
Discover the phenomena of the High Karst on the Kanin Mountains nature trail;
a challenging guided tour with a mountain guide to Visoki Kanin (2,587 m),
hiking trips to Prestreljenik (2,499 m), Laško Plateau (2,448 m), Rombon (2,208 m),
mountaineering routes: the Kanin Mountains.
Up-to-date information on operation can be found on the official website of the ski resort www.kanin.si >>