Tour of Slovenia 2023 - finish of stage 4
17. 6. 2023 / Kobarid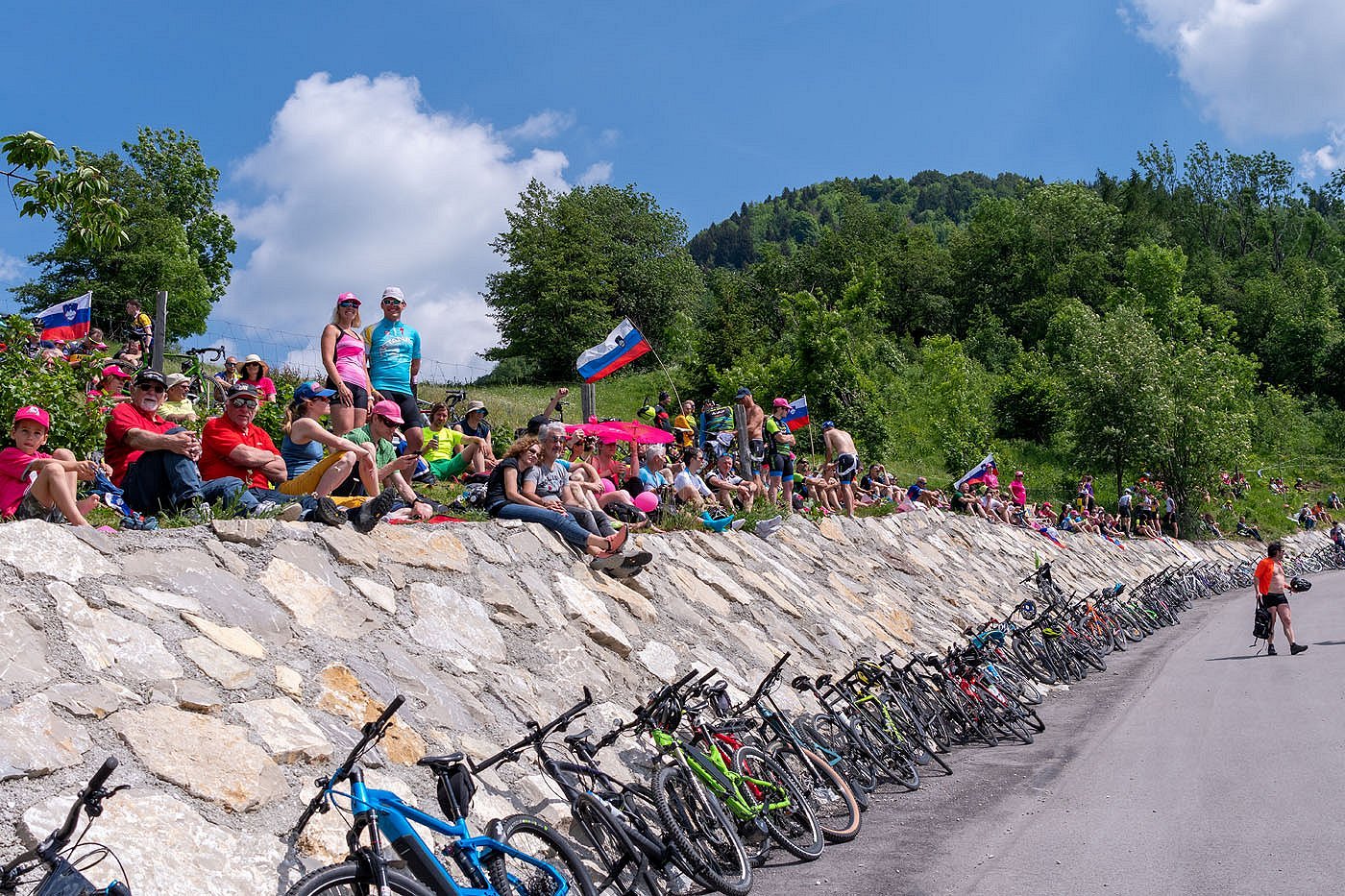 Giro d\'Italia 2022 • Kolovrat, ©Nino Verdnik
This year, the fourth stage of the Tour of Slovenia will take place on 17 June. The start will be in Ljubljana and the race will finish in the beautiful town of Kobarid. Before that, the cyclists will ride through Tolmin and climb Kolovrat twice, which will certainly be a challenge.
If you are a cycling fan, this event is a great opportunity to feel the enthusiasm and passion of the cyclists who are fighting for victory in the biggest cycling race in Slovenia.
On Kolovrat, which the cyclists will have to cross twice, you will be amazed by the spectacular views of the surrounding hills and valleys, and the natural and cultural sights, such as the open-air museum.
For those staying in the Soča valley for several days, you can enjoy various outdoor sports activities such as hiking, mountain biking or enjoy a delicious meal in one of the restaurants.
Don't miss this great opportunity to join the many enthusiastic cycling fans who will be following the Tour of Slovenia and supporting the riders with their cheering energy. We recommend you climb Kolovrat on foot or by bike.
There are parking places for fans in the vicinity of Tolmin and Kobarid.
You can find more information about event here.