Guided tour of Outdoor Museum Mengore
28. 5. 2022 / 16:00 / Most na Soči / Outdoor Museum Mengore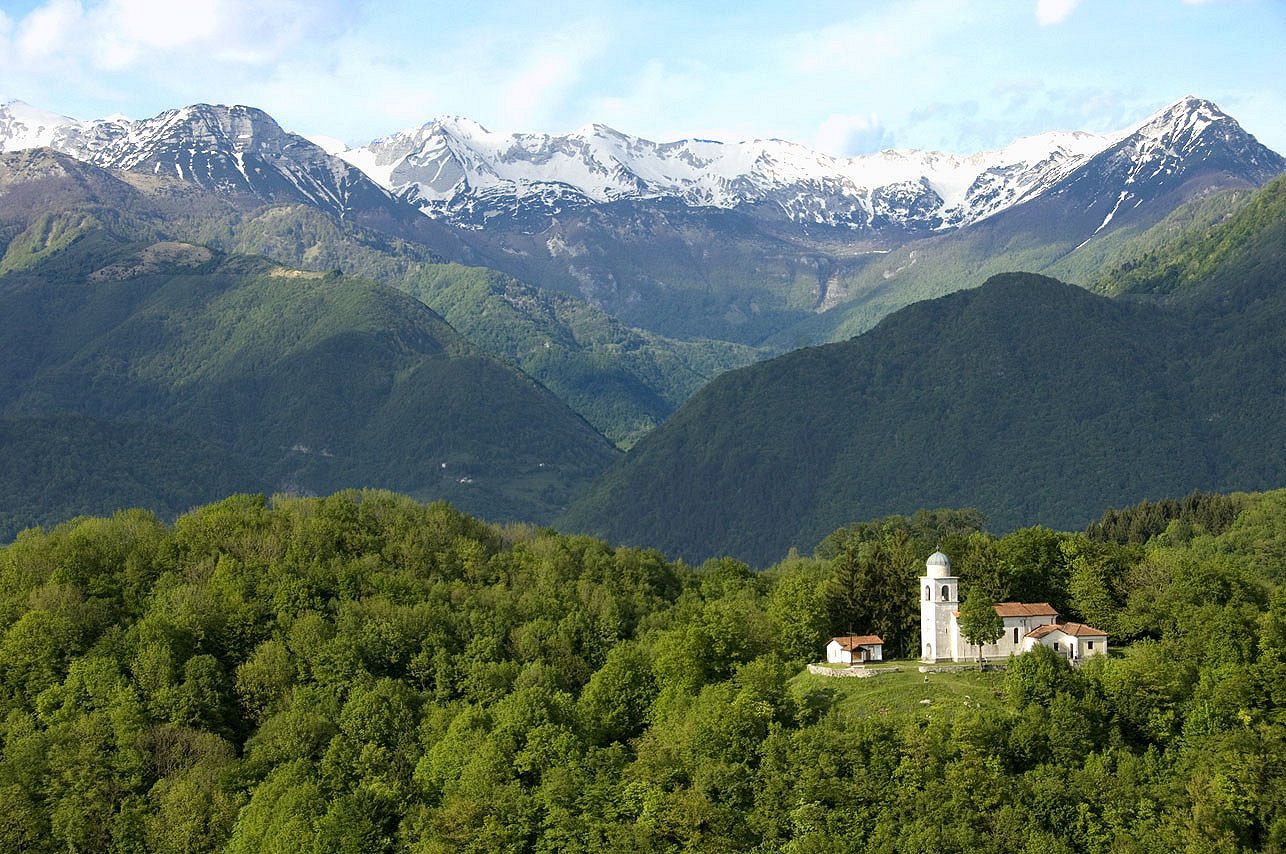 Outdoor Museum Mengore, The Walk of Peace, ©Leonardo Olmi
Experiences on the Walk of Peace in the Soča Valley
The Walk of Peace Foundation and Kobarid Museum are organising guided tours of WW1 outdoor museums on Mt. Kolovrat, Ravelnik and Mengore and the WW1 Kobarid Museum. Come and unveil the stories of war and peace with experienced local guides, hidden in the soothing embrace of nature.
Guided tour of Outdoor Museum Mengore – A guard of the Tolmin Bridgehead
Suitable for: hikers, bikers, families, history aficionados, organised groups
Between Tolmin and Most na Soči the ridges of Mengore and Bučenica rise above the right bank of the River Soča. What was the role of these two elevations during the World War I and what is the story the numerous remains here can tell us today?
Two paths lead up to the top of Mengore, the historical trail and the pilgrimage route, which meet at the church dedicated to the Holy Virgin's Name. The pilgrimage church was decorated with frescoes by Tone Kralj, the painter who fought against the fascist regime in a very special way, thus enabling the people of Primorska to withdraw to an oasis of Slovenianism at least for short spells of time.
Difficulty: Easy
Duration: 2–3 hrs
Meeting place: parking area above the village of Kozaršče (Poljance Pass)
Gear: hiking clothes and shoes, a torch
Applications are open up to: 27 May 2022 until 12:00
Price: 20 €/person
More info on