BLITZ BOVEC MARATON
16. 9. 2023 / Bovec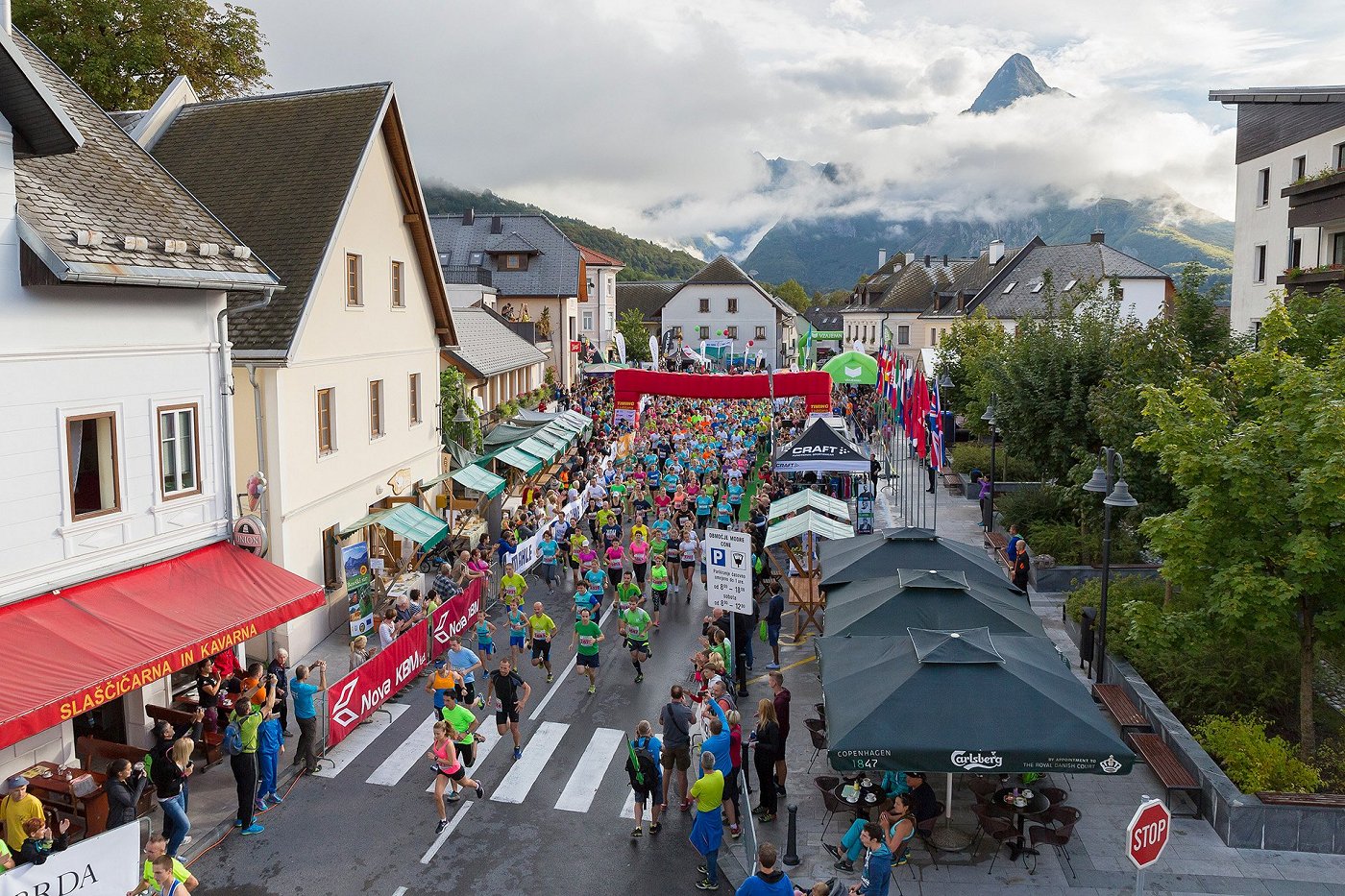 Blitz Bovec Maraton, ©Jure Batagelj
The Bovec Marathon in its 42 km offers you a pure nature. Looking at the emerald beauty of the Soča River you will forget that you are running and when you look at the peaks of the mighty mountains you will want to run even further. To run some kilometre more easily, you will be accompanied by the sound of the accordion, drums and loud cheering by friendly locals. In any case, this is a marathon that will not leave you indifferent.

Running events have been closely related to Bovec for many years. In the 1960's, Bovec was hosting Street runs for school students. In the end of the 1980's, Sports club Čezsoča organized Runs along messenger trails, starting and finishing in the centre of the village. In 1980, on the 16th November, to be more exact, Bovec hosted the first recreational marathon in Slovenia ever.
The Bovec marathon is a project of the entire Municipality of Bovec and Posočje. Tekaško društvo Bovec together with all the participants, with almost 400 volunteers, is preparing a rich accompanying program for all generations. We promise that in Bovec you will definitely not be bored on this day, from morning till night.
Come and enjoy with us!
What to expect:
➡️ Running along the Soča River, surrounded by mountains
➡️ Routes 8 km, 22 km, 42 km
➡️ Runs for children
➡️ Loud fans
➡️ Rich social programme
➡️ Evening party