Postaja Poljana Restaurant
Postaja Poljana's speciality is lamb and local vegetables from their organic farm in Breginj.
Close to the Robič–Stupizza border crossing, on the site where the Poljana train station stood from 1916 to 1932 and where trains passed on the narrow-gauge railway between Cividale and Kobarid to meet the needs of the front line, stands today the restaurant and bar Postaja Poljana.
Jestival menu 2022
the menu is only available until 18th September.
Cold starter:
lamb terrine
Warm starter:
autumn soup with porcini mushrooms
Main course:
lamb shanks with side dish
Dessert:
kobariški štruklji (walnut dumplings)
Price of the Jestival menu:
29 €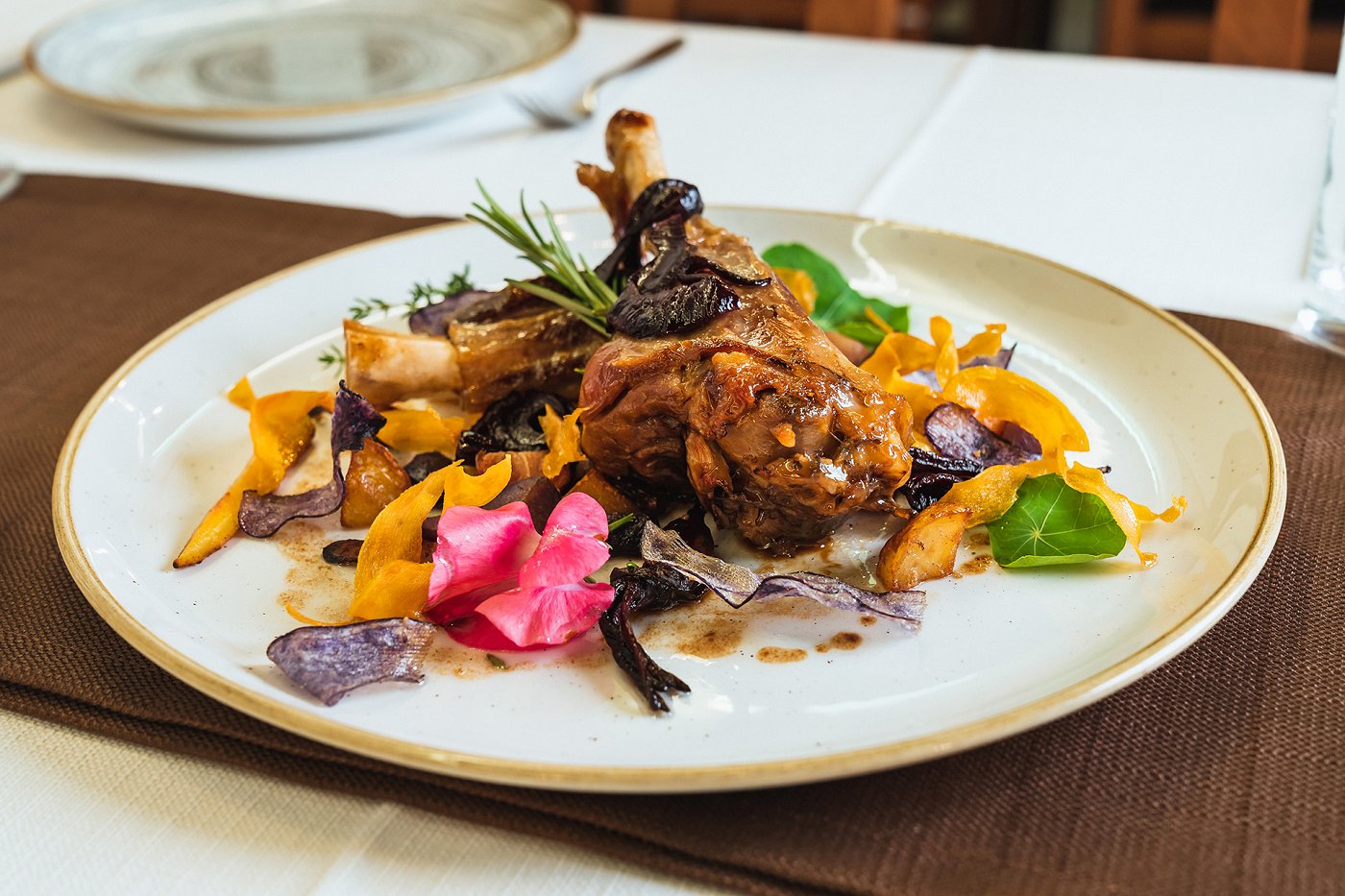 Postaja Poljana - Jestival