10.03.2020
The situation with coronavirus is changing daily. In the Soča Valley we also monitor the situation in Slovenia as well as in neighbouring countries.
In view of recent measures, we are particularly monitoring the situation in neighbouring Italy, where measures are already in place regarding the crossing of national borders.
Caution should be exercised and recommendations for reducing the risk of infection should be observed.
Current information in the Soča Valley
13. 3.
In order to prevent the spread of coronavirus, all Tourist Information Centers in the Soča Valley will be closed for visitors from 13 March until further notice.

However, we will continue to provide information services via telephone, email, social networks and other electronic media. On-call duty will be provided during the week from 8am to 4pm.
Due to the situation, the risk of coronavirus infection, the Kanin ski resort is closed until further notice.
Thank you for visiting.
source: www.kanin.si
11. 3.
From today (March 11, 2020) onwards, special measures are put in place at the Slovenian - Italian border in order to contain the spread of the coronavirus, as a result of which the BORDER CROSSINGS PREDEL AND UČJA are CLOSED as of today, March 11, 2020, from 5:00 pm. The Municipality of Bovec was notified this late afternoon.
The border will be crossed at only six checkpoints: Rateče, Robič, Vrtojba, Fernetiči, Škofije in Krvavi Potok. All remaining routes will be closed.
Even at the border crossings mentioned above, entry into Slovenia will be prohibited to foreign nationals who will not have an official institution's certificate of negative test results for the new coronavirus. Passengers from Italy will be required to show a certificate of negative clearance for the new SARS-CoV-2 virus, which must be in Slovenian, English or Italian and must not be more than three days old.
source: Municipality of Bovec, https://obcina.bovec.si/2020/03/11/obo-border-passage-in-obcini-bovec-predel-in-ucja-zaprta-za-promet/
Government Communication Office: www.gov.si/en/news/2020-03-11-slovenias-border-with-italy-not-closed-but-health-checks-of-passengers-introduced/
10. 3.
The ski resorts of Sella Nevea and Tarvisio have already ended the season,same as all other Promotur ski resorts.
The Kanin ski resort is still open.
Current information by the National Institute of Public Health
www.nijz.si/sl/koronavirus-2019-ncov
Information by the Slovenian Tourist Board
www.slovenia.info/en/business/press-centre/information-about-the-coronavirus
Measures of the Government of the Republic of Slovenia
https://www.gov.si/en/topics/coronavirus-disease-covid-19/
Recommendations for travellers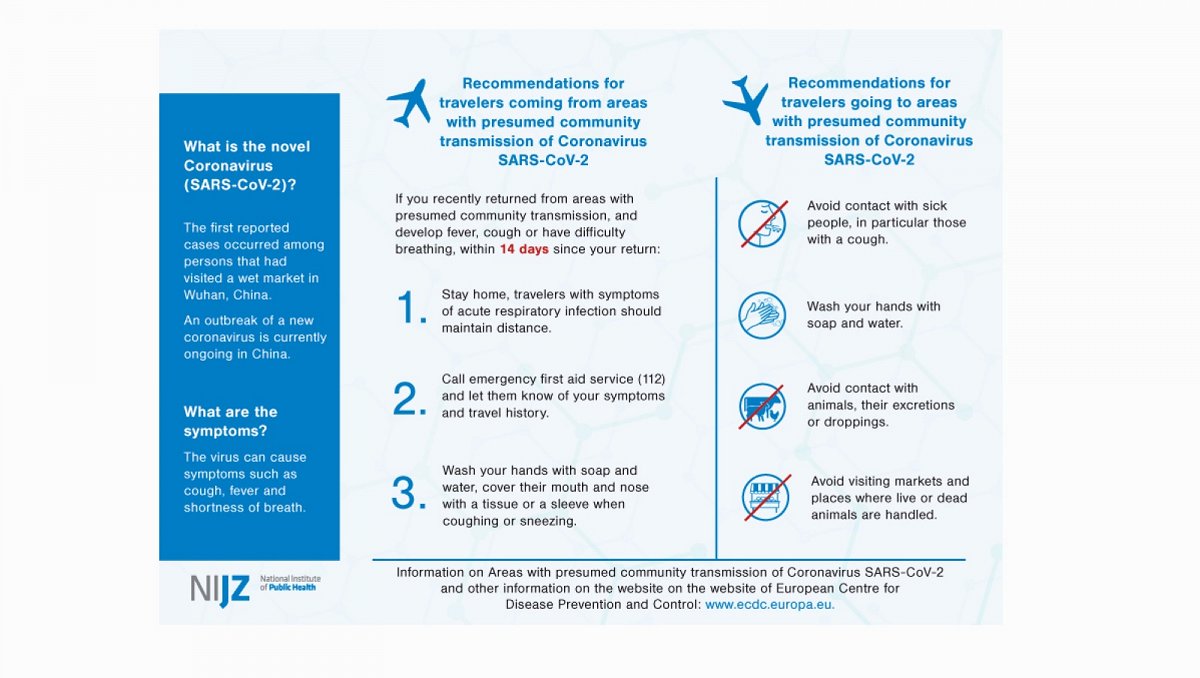 Are you worried that you have been infected?
If you have travelled from a coronavirus outbreak area or if you have been in close contact with a person who has travelled from such area and you have fallen ill (coughing, fever, shortness of breath), please follow this advice:
stay at home and avoid contact with other people;
call your personal doctor or a doctor on call and explain your situation and
practise respiratory hygiene/cough etiquette.
The National Institute of Public Health has set up a special phone number that you can contact to obtain more information. The phone number is available every day between 9.00 am and 5.00 pm.
Call +386 31 646 617